What's happening, you ask? The Alliance Calendar knows!
Jun
25
Sun
2023
Waters of Liberation Pride Worship
Jun 25 @ 7:00 pm – 9:00 pm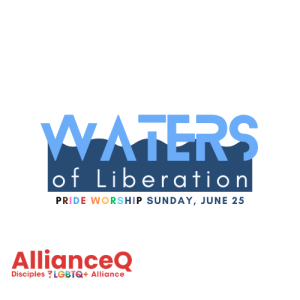 Water is used as a natural source for healing and renewal, a form of liberation. With transgender and non-binary individuals' rights and lives threatened, we respond to the discrimination with voices of pride, healing and liberation. We will hear trans, queer, and ally voices celebrating our authentic and diverse identities, and advocating for political and social liberation one another. Pride Worship will be streamed online Sunday, June 25, at 7 p.m. ET.  Be prepared for centering moments and rituals involving water. We invite you to have a bowl of water with you so we can all experience waters of liberation.