Every 4th Sunday
Beginning in January 2021, AllianceQ will offer Virtual Pulpit Supply with pre-recorded sermons on the lectionary text every fourth Sunday of the month. Build these sermons into your worship planning, educational offerings and programs!
Available for download one week in advance, you will be provided with a scripture reading, sermon, and sending forth. Messages are relevant for worship, Bible study, small groups and workshopping. Archived on our website, you can download and incorporate VPS recordings for use on alternate Sundays or in a variety of contexts.
In ministry alongside the Christian Church (Disciples of Christ), the Disciples LGBTQ+ Alliance – AllianceQ is eager to connect with more congregations and individuals through worship and learning. VPS allows us to connect no matter the distance, and you get the opportunity to receive a good word. In 2021, you'll find VPS archives here. (Link available soon.)
How does it work?
VPS is offered once a month for the lectionary text assigned to the fourth Sunday of each month. To sign up, fill out this VPS request form. By 5 p.m. ET on the Monday before the assigned date, you will receive an email with a link to download a video containing the scripture reading, sermon, and sending forth. While drawing from the lectionary texts, you are welcome and encouraged to download VPS materials at another time in the month if it works better for your ministry.
How much does it cost?
There is no cost to download the VPS materials. However, to sustain this ministry, we ask that you consider making a donation to AllianceQ. You can support the Virtual Pulpit Supply project and donate here.
You may also mail a check to: Disciples LGBTQ+ Alliance, P.O. Box 44400, Indianapolis, IN 46244 with the memo "VPS."
Who are the preachers?
Each month will feature an LGBTQ+ Disciples minister or seminarian. Preachers are active members of AllianceQ and/or Disciples Justice Ministries. Identifying as queer or an ally, each preacher brings a unique perspective for engaging and responding to the scripture. Bios will highlight the preacher's background and context.
Sign up. Get the word. Download. Share the word.
Fill out this VPS request form.
Virtual Pulpit Supply highlights
Preaching January 24: Rev. Luther Young
Sign up to receive the download, available January 18.
Sermon text: Mark 1:14-20
Sermon title: Available Soon
Sermon themes: Available Soon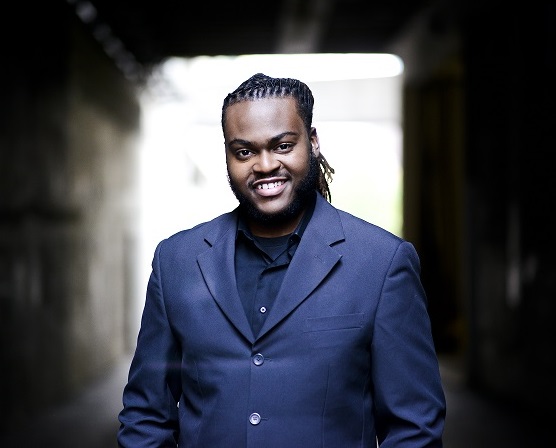 About Rev. Luther Young (he/him): Rev. Luther Young, Jr., is an artist, public theologian, and social justice advocate who focuses on racial equity and LGBTQ+ inclusion. Luther is a graduate of Vanderbilt Divinity School and a current Ph.D. candidate in sociology at The Ohio State University. His current research investigates the causes and effects of homophobia in predominantly black churches.
Preaching February28: Rev. Erin Wathen
Sign up to receive the download, available February 22.
Sermon text: Genesis 17:1-7, 15-16 • Psalm 22:23-31 • Romans 4:13-25 • Mark 8:31-38 or Mark 9:2-9
Sermon title: Available Soon
Sermon themes: Available Soon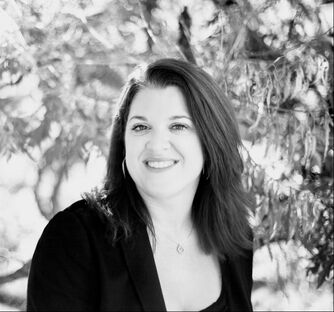 About Rev. Erin Wathen (she/her): Erin joined the staff of Week of Compassion after 15 years of congregational ministry, having served churches in the Kentucky, Arizona and Kansas City Regions; and serving in multiple Regional and General Church leadership roles.
A graduate of Transylvania University and Lexington Theological Seminary, she recently earned a post-graduate certificate in Nonprofit Leadership from Rockhurst University. In addition to working for Week of Compassion, Erin is also a writer and has published two books–one of which was a Publisher's Weekly Book of the Year in 2018.
In her 2016 Patheos article "Get Off the Fence: Why 'We Welcome Everyone' Isn't Enough," Rev. Erin Wathen writes:
"We have to say it, because 'come on in, it'll be fine,' does not cut it for marginalized communities that have been hurt by the church, repeatedly and systemically."
​Erin lives in Louisville, KY with her family where they enjoy music, the outdoors, and just generally being in the Bluegrass state again.
Coming Up
Schedule of preachers to be updated monthly. If you want or need pulpit supply on any other Sunday, please be in touch. Contact AllianceQ Executive Director + Minister Rev. Melissa Guthrie Loy.
Words of Gratitude
We are thankful for the inspiration and resourcing from More Light Presbyterians. More Light launched Virtual Pulpit Supply in late 2020. AllianceQ continues to be in collaboration with queer church leaders, especially at the intersection of race, gender and sexuality.
We extend deep gratitude for the time and gifts of our preachers with appreciation for your openness to our voices and ministry together.