About VPS: Every 4th Sunday
AllianceQ offers Virtual Pulpit Supply with pre-recorded sermons on the lectionary text every fourth Sunday of the month. Build these sermons into your worship planning, educational offerings and programs!
Available for download one week in advance, you will be provided with a scripture reading, sermon, and sending forth. Messages are relevant for worship, Bible study, small groups and workshopping. Archived on our website, you can download and incorporate VPS recordings for use on alternate Sundays or in a variety of contexts.
In ministry alongside the Christian Church (Disciples of Christ), the Disciples LGBTQ+ Alliance – AllianceQ is eager to connect with more congregations and individuals through worship and learning. VPS allows us to connect no matter the distance, and you get the opportunity to receive a good word.
How does it work?
VPS is offered once a month for the lectionary text assigned to the fourth Sunday of each month. To sign up, fill out this VPS request form. By 5 p.m. ET on the Monday before the assigned date, you will receive an email with a link to download a video containing the scripture reading, sermon, and sending forth. If you request previous months' materials, your downloads will be sent within 1-2 business days. While drawing from the lectionary texts, you are welcome and encouraged to download VPS materials at another time in the month if it works better for your ministry.
How much does it cost?
There is no cost to download the VPS materials. However, to sustain this ministry, we ask that you consider making a donation to AllianceQ. You can support the Virtual Pulpit Supply project and donate here.
You may also mail a check to: Disciples LGBTQ+ Alliance, P.O. Box 44400, Indianapolis, IN 46244 with the memo "VPS."
Who are the preachers?
Each month will feature an LGBTQ+ Disciples minister or seminarian. Preachers are active members of AllianceQ and/or Disciples Justice Ministries. Identifying as queer or an ally, each preacher brings a unique perspective for engaging and responding to the scripture. Bios will highlight the preacher's background and context.
Preaching September 26: Rev. April Johnson
Sign up to receive the download, available September 20.
Sermon text: Numbers 14: 10-13; 24 – 29
Sermon Title: TBA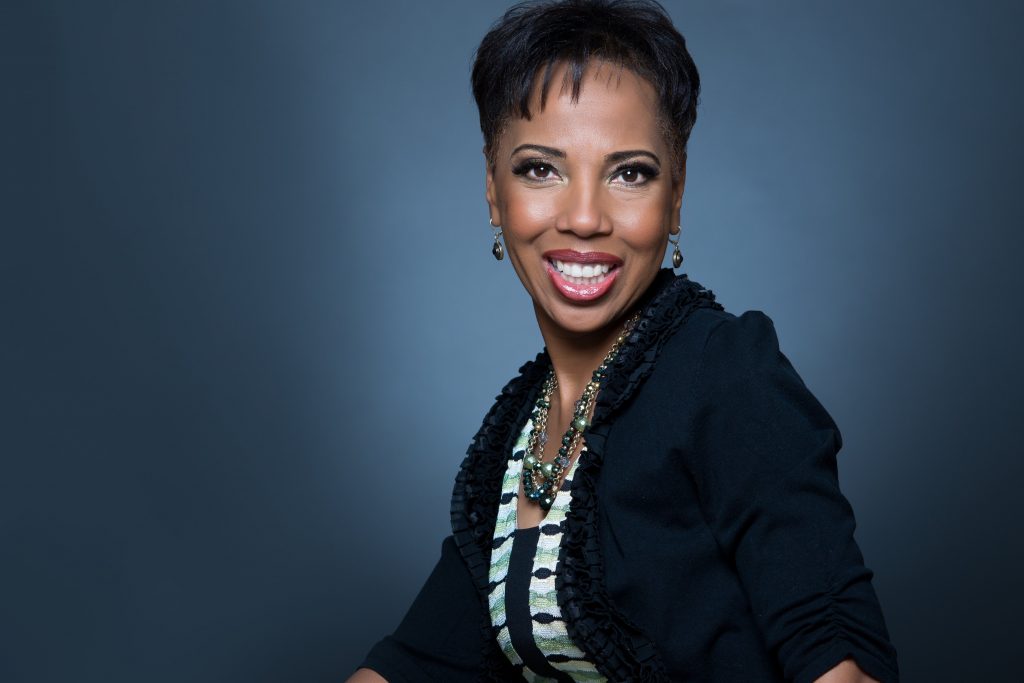 Rev. April G. Johnson (she/her) serves as the Minister of Reconciliation for the Christian Church (Disciples of Christ) in the United States and Canada. She brings to this work a deep passion for racial understanding, justice and compassion. As Minister of Reconciliation, Rev. Johnson facilitates the church-wide process of awareness, analysis and action toward healing the fractures in the body of Christ that are caused by systemic racism. She collaborates with organizer trainers, regional and congregational staff leadership, anti-racism teams and ecumenical partners in her efforts to guide this work. Rev. Johnson has added mediation to the toolbox of Anti-Racism skills and practices in the church's pursuit to embody a Pro-Reconciling identity. In her capacity as both pastor and administrator, Rev. Johnson emphasizes the importance of relationship-building across differences as one of the critical ways that we actualize God's plan for humanity and creation.
Previously, August 22: Rev. Amie Vanderford, MDiv and Thaddeus Shelton, Jr., MFT, CSAYC
Sign up to receive the download, available August 16.
Sermon text: Ephesians 6:10-20
Sermon and Mental Health Moment: About the economy of mutual care and intimacy with the Spirit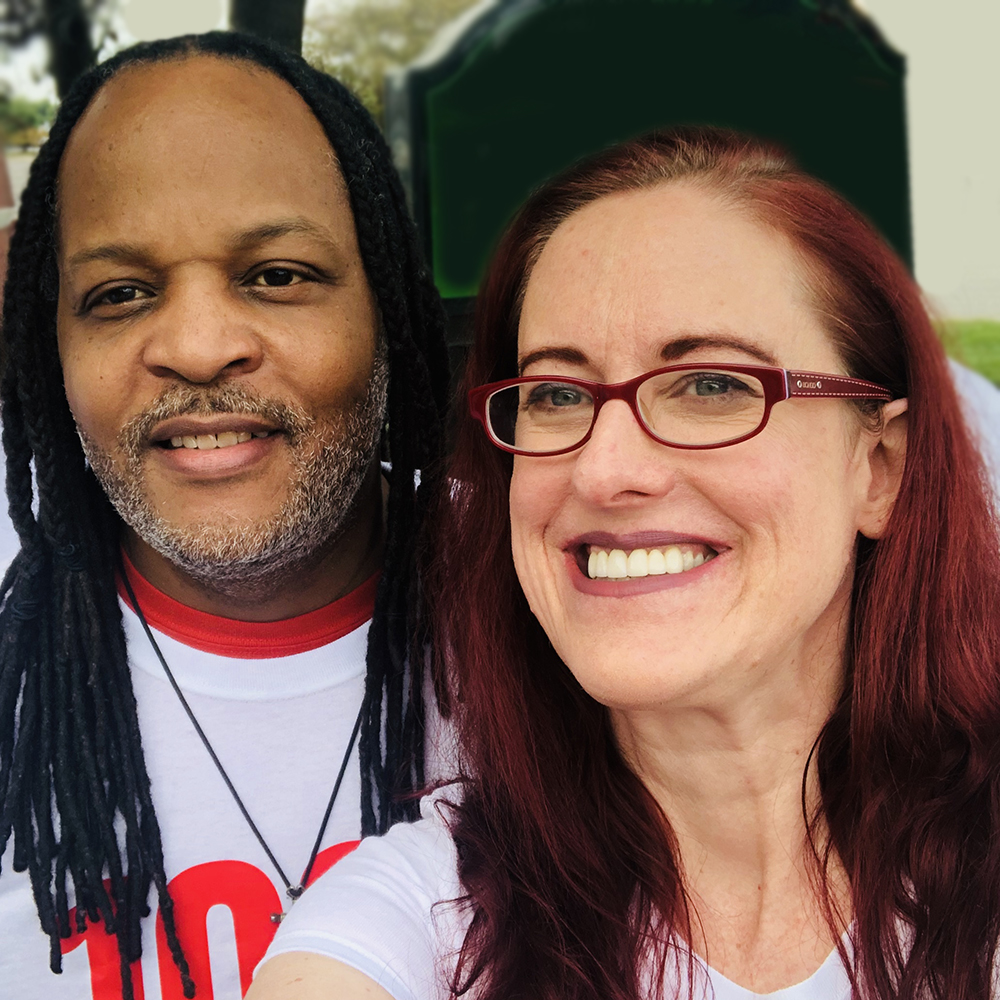 Co-Founder & Pastor – Rev. Amie Vanderford, MDiv (she/her)
Rev. Amie Vanderford obtained her Master of Divinity at the Christian Theological Seminary, along with numerous master level courses in Clinical Mental Health Counseling, and is an ordained minister with the Christian Church (Disciples of Christ). She and Thaddeus (spouse and co-founder) believe that mental and emotional health are as critical to a person's overall well-being as spiritual and physical health, and they have incorporated trauma informed care and mental health services, with a particular focus on relational and community healing, into the mission, vision, and foundation of The LabOratory Church. She is also co-founder of Project LEAST. Amie has had a diverse career prior to taking up her call to prophetic and pastoral ministry. In addition to working in the corporate and non-profit fields, she is an accomplished photographer with a diverse multicultural and international background, having lived all over the world since childhood. She obtained an undergraduate degree in International Relations with a focus on Peace and Conflict Resolution, and she has a strong passion for addressing systemic racial and other social injustices.
Co-Founder & Minister of Mental Health – Thaddeus Shelton, Jr., MFT, CSAYC (he/him)
Thaddeus Shelton, Jr. obtained his Master of Marriage and Family Therapy at the Christian Theological Seminary, and has additionally received his CSAYC (Credentialed Sexually Abusive Youth Clinician) certification. He is currently providing therapy services through a local Indianapolis agency, Family & Community Partners, and he is the founder and facilitator of the Project LEAST (Love Everyone As Self Training) mentoring program which teaches evidence-based pro-social skills in order to equip youth to navigate the world in a healthy and more communal way. He understands the complicated dynamics of systemic oppression, and uses a narrative therapeutic approach to address and help dismantle those systems. Thaddeus has an undergraduate degree in Business Administration, and has had a diverse career as an entrepreneur, project manager, and business owner, along with years of experience in the insurance industry, prior to answering his call to service.
Previously, July 25: Dr. Steven Blinder
Sign up to receive the download, available in 1-2 business days.
Sermon text: Ephesians 3:14-21
Sermon title: "Real Strength"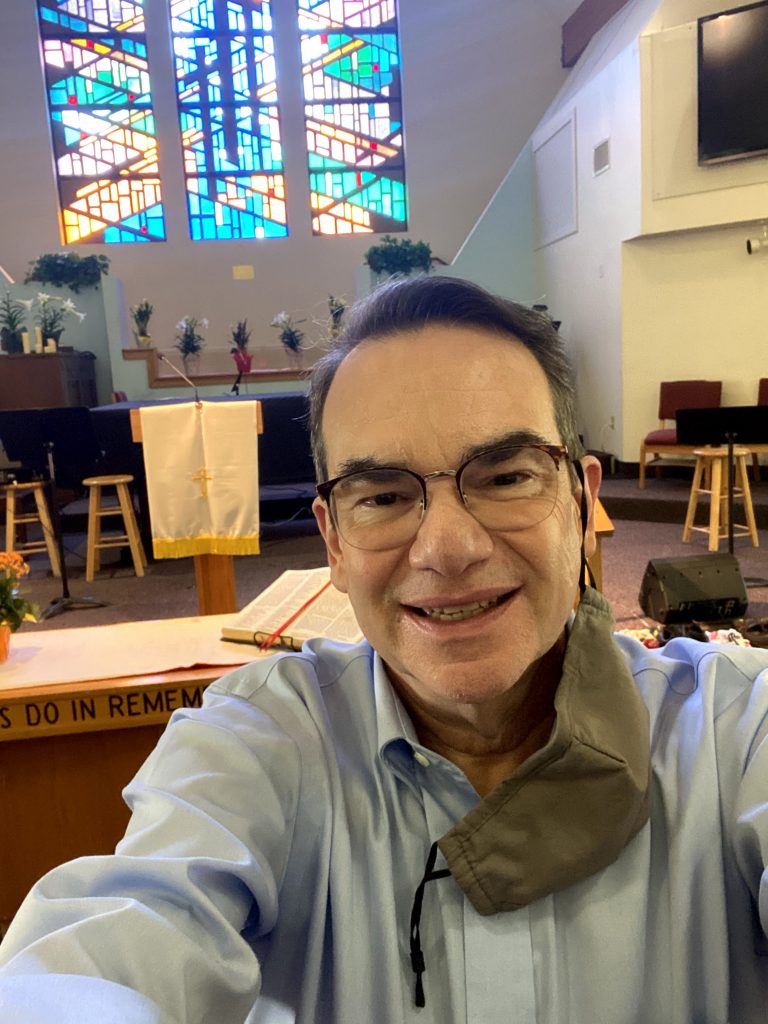 About Dr. Steven Blinder (he/him):
Steven Blinder is the senior pastor at Royal Palm Christian Church (DOC) in Coral Springs, FL. However, being a father and grandfather are his most important life roles. He is a student at Phillips Theological Seminary (PTS) and has graduate degrees in human resource management, curriculum, and leadership. He has published reading curriculum, bully prevention programs, and time management materials. Dr. Blinder has presented national workshops on faith-based bias. He is the 2021 recipient of the Peggy and Richard Ziegler Award for Excellence in Christian Education from PTS. Additionally, he is a recipient of the Kathleen Cooper Wright Award for transformational leadership from Nova Southeastern University. Dr. Blinder serves on the AllianceQ council, is an active member of his community, and serves the Florida Region as personnel chair. He believes that when we are authentically ourselves, the way we can love God and people will inevitably result in transformation!
June 27: Rev. Dr. Judy Alston
Sign up to receive the download, available within 1-2 business days.
Sermon text: Psalm 130
Sermon title: "Waiting, Hoping, Praying, and Living in God's Promises"
About Judy Alston (she/her):
Dr. Judy Alston is a Professor and Director of the Doctoral Program in Leadership Studies at Ashland University. A southerner by birth, she hails from Charleston, SC. She earned her Ph.D. in Educational Administration from The Pennsylvania State University, a Master of Divinity degree from Methodist Theological School in Ohio, as well as a Master of Education degree in Educational Administration and a Master of Education degree in Secondary Education both from the University of South Carolina, and Bachelor of Arts in English from Winthrop College. She is the author of Herstories: Leading with the Lessons of the Lives of Black Women Activists. She is married to Dr. Cynthia A. Tyson.
May 23: Rev. Allen V. Harris
Sign up to receive the download, available within 1-2 business days.
Sermon text: Ezekiel 37:1-14 and Acts 2:1-21
Sermon title: Their Voices Are In My Bones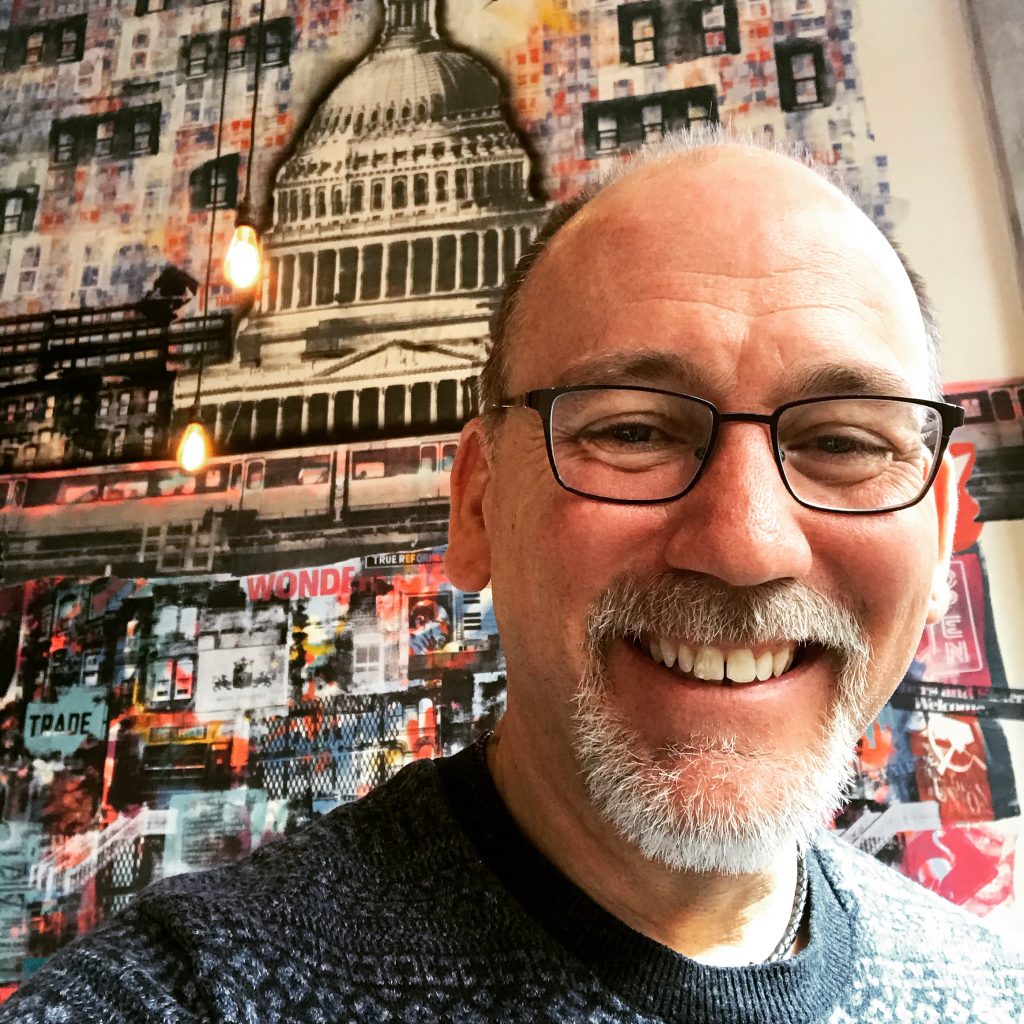 About Allen V. Harris (he/him):
The Rev. Allen V. Harris was called to be the Regional Pastor and President of the Christian Church in Ohio, one of 32 Regions in the Christian Church (Disciples of Christ) in the United States and Canada and began his ministry in April of 2021. He most recently served as the Regional Minister for the Christian Church (Disciples of Christ) Capital Area from June 2015 to October 2020. Previously Allen served as Senior Pastor of Franklin Circle Christian Church in Cleveland, Ohio for 14 years where he helped to transform that congregation's ministry within its richly diverse urban neighborhood just west of downtown Cleveland. Prior to that he served as Associate Pastor/Transitional Senior Pastor of the Park Avenue Christian Church of New York City for a decade, the congregation in which he was ordained into ministry in 1991.
Allen has gifts and graces in many areas but is especially experienced in leading congregations and individuals through Anti-Racism/Pro-Reconciliation, Open & Affirming, and Accessible Congregational processes. He delights in and seeks to grow in transformational leadership for non-profit organizations as well as congregations and communities of faith, using social media for mission and advocacy, and in mentoring new clergy. In 2021 he will launch a new coaching/mentoring/training practice!
April 25: Rev. Dr. Caitlin Simpson
Sign up to receive the download, available within 1-2 business days.
Sermon text: Psalm 23; Luke 8:2; Matthew 28:8-10
Sermon title: Embracing Our Imperfect Worth
Sermon themes: Mental Health, Demons, Worthiness, Healing, Courage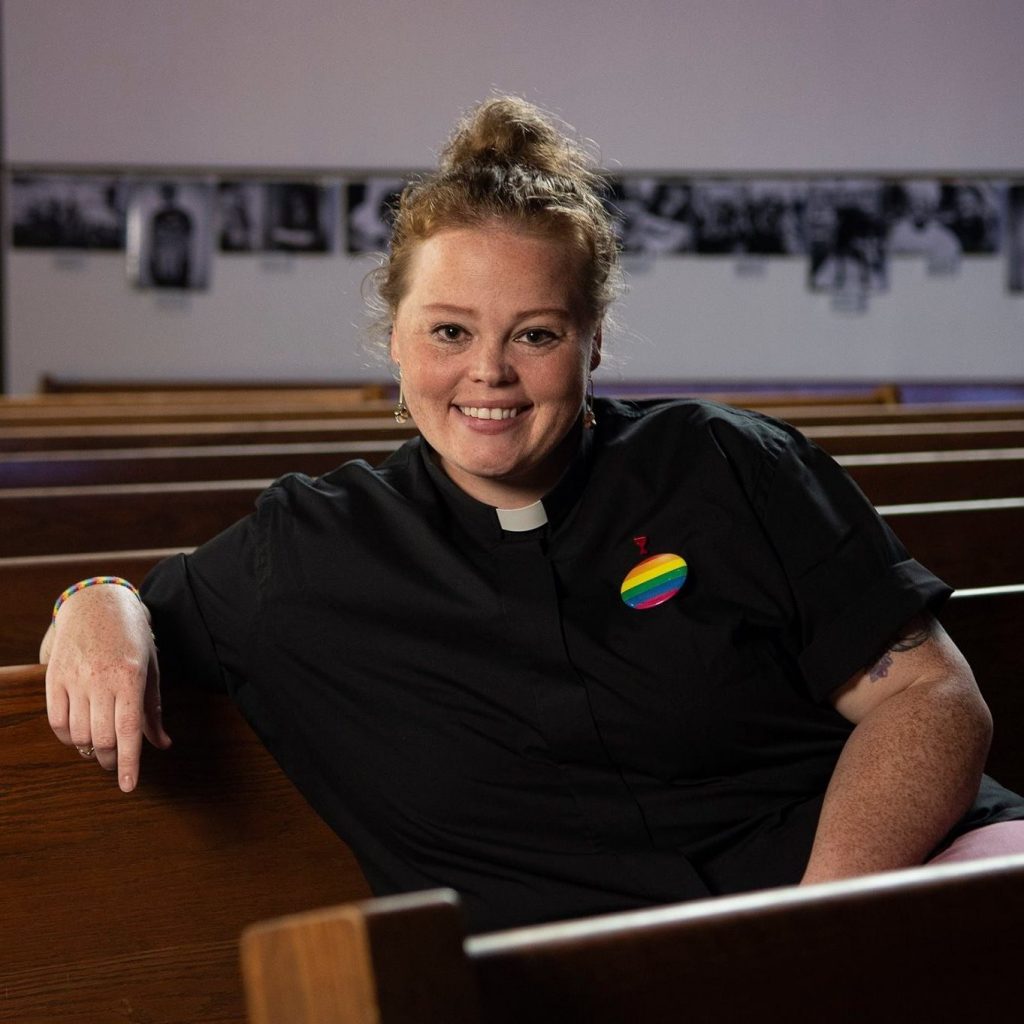 About Caitlin Simpson (she/her): Rev. Dr. Caitlin Simpson serves as the Director of Crisis Response with the Center for Women and Families in Louisville, Kentucky. Caitlin's doctorate focused on Education and Social Change specializing in Trauma and Intersectionality Informed Ministry in Pastoral Care. Caitlin was ordained in the Christian Church (Disciples of Christ) Kentucky Region in 2015 as the first openly gay clergy member.
Caitlin specializes in trauma recovery and resilience for care providers as they seek to assist trauma survivors in healing and recovery. She serves on the Louisville Health Advisory Board – Behavioral Health Committee working to increase suicide prevention in the Louisville area. She is a trainer for Seeing the Face of God in Each Other, Kentucky's Anti-Racism/Pro-Reconciliation clergy training. Caitlin is a Gatekeeper Trainer working towards becoming a Master Trainer with Question.Persuade.Refer., an internationally recognized bystander suicide intervention program.
Caitlin is a PTSD survivor who works daily to overcome the impacts of trauma and seeks to live into her whole authentic self. Caitlin and her wife, Courtney, are proud foster parents and live in Goshen, Kentucky. In this TEDx Talk, Caitlin speaks about the art of humanization using critical theory and a theology of inclusion rooted in the work of theological giants such as Letty Russel, Katie Cannon, and Richard Niebuhr as well as sociology giants such as Brené Brown and Peter Block, to name a few.
Previously, March 28: Elijah Burton
Sign up to receive the download, available within 1-2 business days.
Sermon texts: Isaiah 50:4-9, Psalm 31:9-16
Sermon title: Welcomed. Wanted?
Sermon themes: Belonging, Welcome, Affirmation, Transgender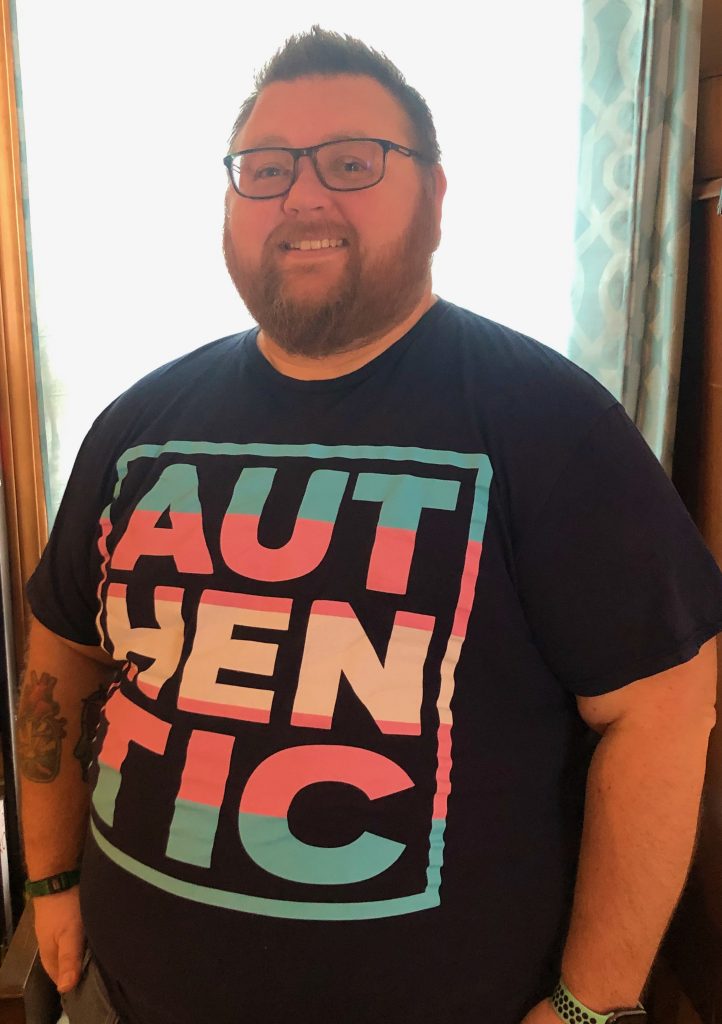 About Elijah Burton (he/him): Elijah is a seminary student at Phillips Theological Seminary, and he works as a Bookkeeper and Office Manager for an Episcopal Church. Eli and his family are members at First Christian Church of Lansing where he is an Elder, sings in the choir and is a member of the General Board. Eli and his wife Jessica are raising two kids, Lu who is non-binary and Alexis, and they are foster parents.
As a self-identified queer transman, Eli says he knows the struggle of finding an accepting and affirming church home. "I bounced between churches for years, all of which stated they were 'open and affirming,' but fell short of affirming me as I am. When I found the Christian Church (Disciples of Christ) and subsequently AllianceQ, I knew I had a found a place that was open, accepting and working to affirm me as a child of God."
Eli was elected for the AllianceQ Council in October 2020 and serves as Treasurer.
Previously, February 28: Rev. Erin Wathen
Sign up to receive the download, available within 1-2 business days.
Sermon text: Mark 8:31-38
Sermon title: Part of the Neighborhood
Sermon themes: Interconnectedness, denying self, economy of interdependence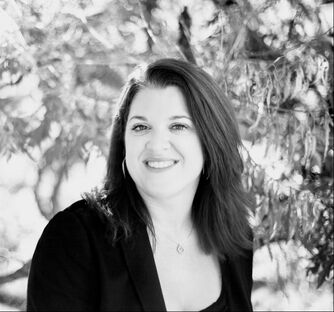 About Rev. Erin Wathen (she/her): Erin joined the staff of Week of Compassion after 15 years of congregational ministry, having served churches in the Kentucky, Arizona and Kansas City Regions; and serving in multiple Regional and General Church leadership roles.
A graduate of Transylvania University and Lexington Theological Seminary, she recently earned a post-graduate certificate in Nonprofit Leadership from Rockhurst University. In addition to working for Week of Compassion, Erin is also a writer and has published two books–one of which was a Publisher's Weekly Book of the Year in 2018.
In her 2016 Patheos article "Get Off the Fence: Why 'We Welcome Everyone' Isn't Enough," Rev. Erin Wathen writes:
"We have to say it, because 'come on in, it'll be fine,' does not cut it for marginalized communities that have been hurt by the church, repeatedly and systemically."
​Erin lives in Louisville, KY with her family where they enjoy music, the outdoors, and just generally being in the Bluegrass state again.
Previously, January 24: Rev. Luther Young
Sign up to receive the download, available within 1-2 business days.
Sermon text: Mark 1:14-20
Sermon title: Keep it Moving
Sermon themes: repentance, justice, calling, faith and works, gifts, inclusion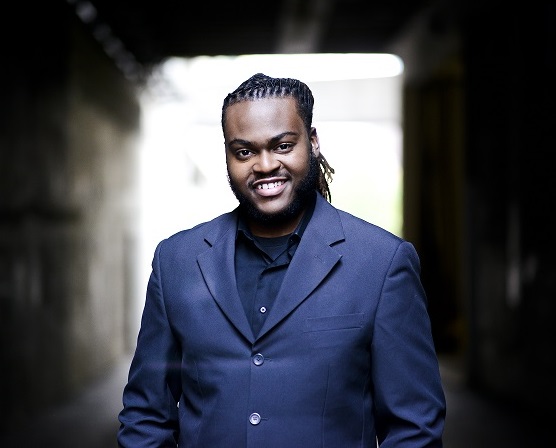 About Rev. Luther Young (he/him): Rev. Luther Young, Jr., is an artist, public theologian, and social justice advocate who focuses on racial equity and LGBTQ+ inclusion. Luther is a graduate of Vanderbilt Divinity School and a current Ph.D. candidate in sociology at The Ohio State University. His current research investigates the causes and effects of homophobia in predominantly black churches.
Coming Up
Schedule of preachers to be updated monthly. If you want or need pulpit supply on any other Sunday, please be in touch. Contact AllianceQ Executive Director + Minister Rev. Melissa Guthrie Loy.
Words of Gratitude
We are thankful for the inspiration and resourcing from More Light Presbyterians. More Light launched Virtual Pulpit Supply in late 2020. AllianceQ continues to be in collaboration with queer church leaders, especially at the intersection of race, gender and sexuality.
We extend deep gratitude for the time and gifts of our preachers with appreciation for your openness to our voices and ministry together.
Sign up. Get the word. Download. Share the word.