The Good Samaritan and Standards of Care: A Story of Welcome
*contributed by Seth A. Sonneville, MDiv, MS, BCC, Board Certified Chaplain at a Pediatric Hospital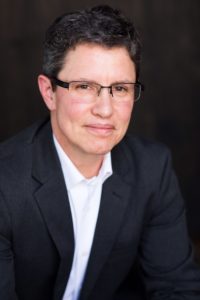 Numerous studies report that transgender individuals are at an increased risk of family rejection, bullying and harassment than their peers and that 22%-43% will attempt suicide in their lifetime.  To address the dysphoria experienced by many transgender individuals, the first successful gender confirmation surgery was reported to have taken place in 1930.  Numerous surgical and medicinal interventions have followed, which prompted the World Professional Association of Transgender Health (WPATH) to develop Standards of Care for the Health of Transsexual, Transgender, and Gender Nonconforming People in 1977.  WPATH has published seven editions of the Standards and is available in 18 different languages.
The Healthcare industry continues to respond to the needs of transgender individuals as evidenced by the development of over 50 pediatric gender clinics in the United States since 2007.  These clinics are typically staffed by physicians, registered nurses and social workers who support the physical, emotional and mental well being of transgender youth and their families.  I can't think of a better contemporary example of the parable of the Good Samaritan than those medical professionals who draw near to individuals who are continually stripped of all dignity, physically beaten, violated, and left for dead.  By showing mercy, means for being raised from their despair and offering hope for a better life, the Healthcare industry models a moral compass by which the church could learn to live as a good neighbor.  It is well beyond time for the church to open their doors and provide spiritual homes to our transgender siblings.
Read other Stories of Welcome.
Make a gift to the Disciples LGBTQ+ Alliance so that stories of welcome replace stories of unwelcome.
Do you have a "story of welcome" that illustrates how you have found welcome and belonging? How did a person or congregation extend its welcome and how can others help widen the welcome?
How can churches work to replace stories of unwelcome with stories of welcome?