Reconciliation Ministry's April Johnson to preach for September VPS
With a special offering for our partner ministry scheduled for September 26 and October 3, "the time is ripe" to lift up the voice of Rev. April Johnson; Minister of Reconciliation.  We're honored to feature April Johnson as our preacher for September's Virtual Pulpit Supply.
Rev. April Johnson is preaching from the September 26 lectionary text Numbers 11: 4-6, 10-16, 24 – 29. Request April's scripture reading, sermon and sending forth here.
How does Virtual Pulpit Supply work?
VPS is offered once a month for the lectionary text assigned to the fourth Sunday. To sign up for the September materials or any previous materials, fill out this VPS request form.
By 5 p.m. ET on the Monday before the assigned date, you will receive an email with a link to download a video containing the scripture reading, sermon, and sending forth. If you request previous months' materials, your downloads will be sent within 2-3 business days. While drawing from the lectionary texts, you are welcome and encouraged to download VPS materials at another time in the month if it works better for your ministry.
How much does it cost?
There is no cost to download the VPS materials. However, to sustain this ministry, we ask that you consider making a donation to AllianceQ. You can support the Virtual Pulpit Supply project and donate here.
You may also mail a check to: Disciples LGBTQ+ Alliance, P.O. Box 44400, Indianapolis, IN 46244 with the memo "VPS."
Any contributions toward VPS for the month of September will be shared with Reconciliation Ministry. Please consider supporting our justice ministries here.
Full details on VPS, previous months' preachers and themes
About the Rev. April Johnson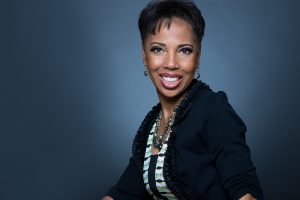 Rev. April G. Johnson serves as the Minister of Reconciliation for the Christian Church (Disciples of Christ) in the United States and Canada. She brings to this work a deep passion for racial understanding, justice and compassion. As Minister of Reconciliation, Rev. Johnson facilitates the church-wide process of awareness, analysis and action toward healing the fractures in the body of Christ that are caused by systemic racism. She collaborates with organizer trainers, regional and congregational staff leadership, anti-racism teams and ecumenical partners in her efforts to guide this work. Rev. Johnson has added mediation to the toolbox of Anti-Racism skills and practices in the church's pursuit to embody a Pro-Reconciling identity. In her capacity as both pastor and administrator, Rev. Johnson emphasizes the importance of relationship-building across differences as one of the critical ways that we actualize God's plan for humanity and creation.
Before coming to the Disciples' Center, Rev. Johnson served at Augustana College in Rock Island, Illinois as Assistant Dean of Students /Director of Diversity Services and as Associate College Chaplain. During her tenure at the College, Rev. Johnson provided leadership in developing a campus climate of welcome and inclusion. She also led several cross-cultural short-term service-learning opportunities for students in Belize, Central America and Kenya, East Africa. It was the joy of her ministry at the College to accompany young adults as they discovered their global connectedness and as they enhanced their inter-cultural competencies.
She received her Bachelors of Arts from the University of Illinois-Champaign/Urbana and her Masters of Divinity from Howard University in Washington, DC. While at Howard, she was the Assistant to the Editor for the Journal of Religious Thought and the editor of the school's weekly student-staff newsletter-The Weekly Word. She enjoys writing, travel and is hopeful to return to playing golf. Rev. Johnson is a native of Chicago, Illinois.
About Reconciliation Ministry
Reconciliation Ministry is the church wide mission fund which supports programs and program partners that enable full human flourishing for everyone in every community. We believe that the Christian Church (Disciples of Christ) is uniquely equipped to encourage racial equity and justice in the communities where we worship and serve.
The Special Offering
"Revealing God's Justice: The Time is Always Ripe to Do What is Right."
Now, in the aftermath of the death of George Floyd, violence against Asian and Pacific Islanders, and the deadly inequities of the Coronavirus Pandemic, is the time for our Church to strengthen its commitment to actively seek God's justice.
Any contributions toward VPS for the month of September will be shared with Reconciliation Ministry. Please consider supporting our justice ministries here.
Did you request April's scripture reading, sermon and sending forth?