When:
July 8, 2017 @ 9:00 am – 4:30 pm
2017-07-08T09:00:00-04:00
2017-07-08T16:30:00-04:00
Where:
Central Christian Church
701 N Delaware St
Indianapolis, IN 46204
USA

"My congregation isn't ready to become Open & Affirming yet…" Great! This workshop is for you! "I would love to help my congregation become Open & Affirming…" Perfect! "I want to team up with Alliance Q to help other congregations become Open & Affirming…" Fabulous! Using the Building an Inclusive Church Toolkit, this workshop will provide the tools that empower congregations to create a grace filled, respectful process towards becoming Open & Affirming, a process uniquely designed for each congregation's specific needs.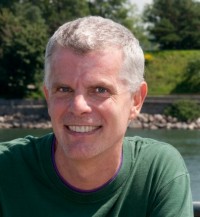 This day long workshop will provide in-depth and hands on training in the tools of Graceful Engagement, One to One Conversations, Storytelling, Framing, and more. These tools are also powerfully useful in many other contexts. Rev. Dr. Mark Johnston, Executive Director of Alliance Q's Open & Affirming Ministry Program, will lead this workshop.
You can email Dr. Johnston at [email protected] for more information.
Please Note: Your $25 event cost includes lunch. This workshop will break from 11:30am-1:15pm for lunch with all of the day's Alliance Q event participants.