Purple and blue, meet the council members who are new
With overwhelming participation from AllianceQ members, we are happy to announce the election of Steve Blinder, Eli Burton and RJ Robles as council members. Bios and reflections from these individuals were sent in the Fall 2020 Election Packet to all members; you can review that formal information below. Join us in welcoming Council Members Steve, Eli and RJ!

What is your favorite color and why?  
Steve: My favorite color is purple. I'm not sure why but I've loved everything purple since I was a little boy. I still love purple lollipops, purple ice pops, purple crayons, purple markers, and I color-code the things that are most important to me in purple in my calendar.
Eli: I love the color purple. It's vibrant and bold, but also calms me and reminds me of lilacs and lavender.
RJ: My favorite color is blue like the ocean. For me the color blue represents water and water is life. Blue is a color that is calming and I enjoy the peace it brings me. From bright blue skies to the dark depths of the ocean. Blue reminds me I come from an island of trouble makers and healers.
What is your favorite autumn treat or activity?  
Steve: I love to bake and in the fall I bake something I call apple cake-pies. It is a cross between an apple pie without a crust and it has a cake-like consistency. It is pretty dense and goes really well with ice cream!
Eli: What's your favorite autumn treat or activity? I love crisp cool air, hoodies, and campfires. The crunch of leaves under foot and the joy of taking my children apple and pumpkin picking. Call is my favorite season in a state that experiences the highs and lows of all four.
RJ: I love to go to the park, sit, and watch the squirrels play in the grass and how they jump onto trees. I also love to see the changes to the color of leaves and how brown they get in the Fall.
---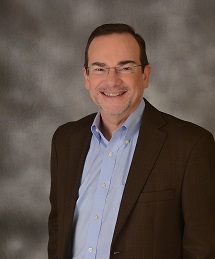 Steven Blinder (he/him)
Steven Blinder is a REALTOR and a retired school principal who has served in both private and public schools in Florida. He earned graduate degrees in human resource management, curriculum, and leadership; he is currently working on a Master of Divinity degree at Phillips Theological Seminary and pursuing ordination through the Florida Regional Church (DOC). Steven has written a reading curriculum, co-authored bully prevention programs, and developed time management training materials. He has presented workshops on faith-based bias at national Bully Prevention conferences. Steven is driven by his personal mission to love God and people in such a manner that allows him to help people achieve their goals. Steven serves on the boards of the Kiwanis Club of Greater Brandon and Family Promise of Hillsborough. He is an elder at Brandon Christian Church (DOC) and serves as the personnel chair for the Florida Regional Church (DOC) and is one of the Anti-Racism/Pro-Reconciliation trainers for the Florida Regional Church (DOC). Most importantly he lives with his partner Keith, three furry friends, and spends as much time as he can in Jacksonville with his grandson Ryan, his daughter Alexandra, and son-in-law Marc.
The Identity Statement of the Christian Church (DOC) proclaims genuine and fully inclusive welcome for all to receive God's extravagant love. To me, this inclusive welcome is an overflowing of how God moves in us, and it reflects how the Holy welcomes us. Living in the way of Jesus requires each of us to do justly, love mercy and to walk humbly with God. Justice, mercy, and humility begins in understanding myself as a cis-gender, white gay male and it requires me to always be conscious of privilege while being simultaneously sensitive to homophobia in our culture and our churches. To me, the ministry of AllianceQ serves as both light and salt, illuminating spaces needing more salt; open and affirming spaces and safe spaces of intersectionality. Our salt gives voice to queer experience, and reduces the possibility for queerness to result in marginalized search and call, fear of being disenfranchised by any regional commission on ministry,  and reduces the possibility for anyone to feel unwelcome at any Christian Church (DOC) because of who God created them to be. I feel the Lord's call for me to continue to support this work, and to contribute as a council member of the AllianceQ, so we can truly be a fully inclusive movement of wholeness in a fragmented world.
---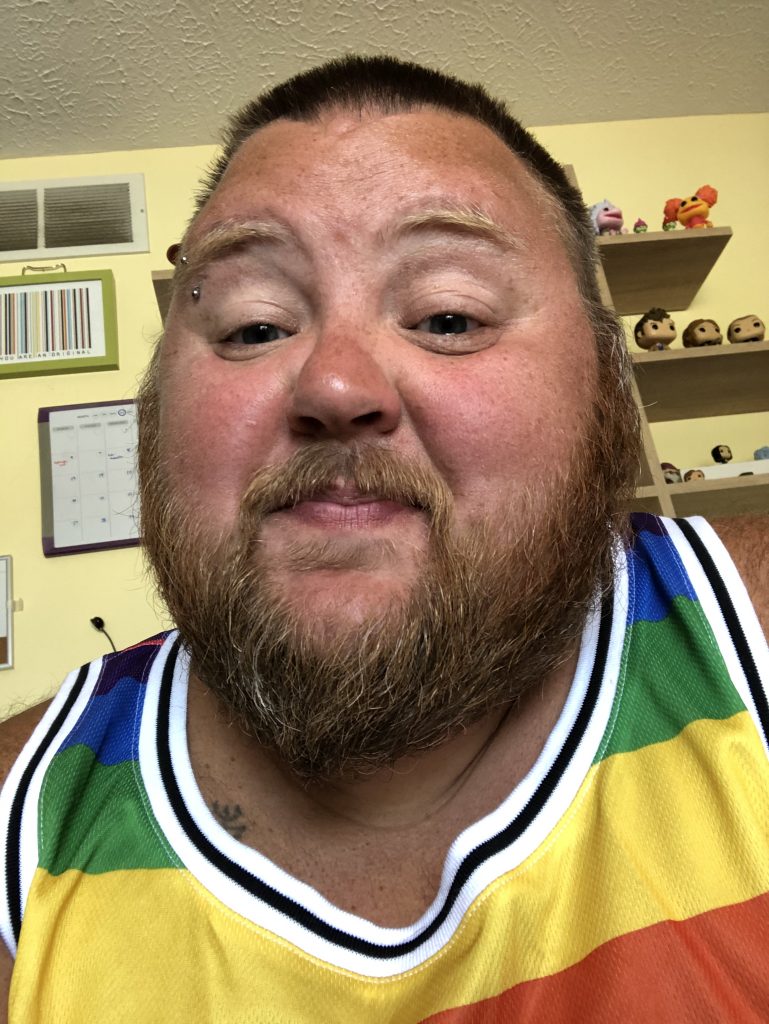 Elijah (Eli) Burton (he/him)
Elijah wants to live in a world full of kindness, popcorn, and cuddly animals and he's part way there with his zoo of six cats, two dogs, and seven fish at home. (No, he hasn't cuddled with the fish…yet). Growing up Eli had dreams of meeting Mr. Rogers and though they never met, you'll find Eli emulates the kindness and inclusivity of Fred Rogers.
Elijah and his wife Jessica are raising two kids, Lu who is non-binary and Alexis, and preparing to be foster parents. They live on four acres with their zoo near Lansing, MI, where Eli works as a Bookkeeper and Office Manager for an Episcopal Church. He has a keen interest in numbers, accounting, and organization. Eli is currently finishing his bachelor's degree in accounting and applying to seminary for the spring. Eli is a member at First Christian Church of Lansing. He serves as a Deacon at church, sings in the choir, and is a member of the General Board. Outside of church you can find him swimming, camping, playing his trumpet, reading, cross stitching, or playing board games.
Elijah is a big believer in the fact no one ever stops learning or growing. He paradigms this with two of his favorite quotes: "To live will be an awfully big adventure." (J.M. Barrie) "It takes courage to grow up and become who you really are." (ee cummings)
As a self-identified queer transman, I know the struggle to finding an accepting and affirming church home. I bounced between churches for years, all of which stated they were "open and accepting", but falling short of affirming me as I am. When I found the Christian Church (Disciples of Christ) and subsequently, AllianceQ, I knew I had found a place that was open, accepting, and working to affirm me as a child of God. This relationship led me to my home church where I was welcomed into full life and leadership. I regularly push the body to think of all who come in our doors and show the full love of Christ to all people. I am excited at the prospect of working with AllianceQ to extend the open welcome and help churches become the affirming homes our LGBTQ+ siblings need.
AllianceQ has done amazing work accepting and growing the number of churches that are open and affirming.  This movement is helping to heal LGBTQ+ lives damaged by religious naivete in the past.  Furthermore, I see this ministry as a leading edge for the Christian Church (Disciples of Christ).  We are backing the words of "open and affirming" with actions and leadership. This advantage helps us show the real love of Christ to the world as we live as he did, flipping tables until all are welcome.
---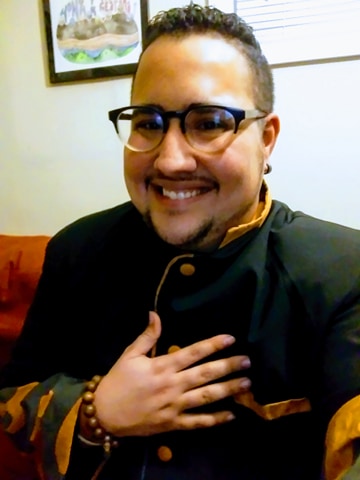 RJ Robles (they/them/ellé)
RJ is a Puerto Rican queer and transgender community organizer, healer, and Christian minister. They were born and raised in Humboldt Park, Chicago, as a first-generation migrant in the U.S. In 2010, they started their movement work through reproductive justice work with Black and Latinx youth as a peer sexual health educator. In 2014, they moved South to Nashville, TN, when they were granted the Carpenter Scholarship in Religion, Gender, and Sexuality at Vanderbilt Divinity School. Their research interests have focused on the intersections of counseling and Latinx transgender theology. In 2016, their work was highlighted in the South as they helped launch the Trans Buddy Program, a program that provides peer services for trans and gender non-conforming patients focusing on increasing access to care and improving healthcare outcomes, at Vanderbilt University Medical Center. It is in the South that RJ sharpened their organizing and spiritual resistance tools working with QTPOC communities fighting for collective healing and liberation. They were the first ordained transgender minister in the Christian Church Disciples of Christ in TN, now residing in Chicago, they enjoy continuing to co-create rituals of healing for queer and trans people of color. RJ is currently a Healing Coach with the National Queer and Trans Therapist of Color Network. RJ believes a different world is possible with revolutionary love, healing, and organizing.
In this season of my life, I feel called now more than ever to join the work of AllianceQ. As a queer and trans non-binary Latinx person and a proud Disciples of Christ Minister, I understand my ministry and calling in life is to continue to be a prophetic witness and provide pastoral presence within the Christian Church at the intersections of faith, race, sexuality, and gender. Living my life at all these intersections and still being at the margins of the margins in the church I see the dire need and urgency for the Christian Church to continue to unfold and unlearn the legacies of white supremacy and heteronormativity.
When I first picked up the Bible for myself early in my transgender journey, I quickly fell in love with the Gospel of Mark. The story in Mark tells us about the Son of God coming into our world, shaking things up, and challenging our perceptions about what God is truly like. In the midst of this Holy Disruption, God invites us to change the things we think are important. As we shift and adjust, God also changes our circumstances, heals our bodies and our traumas, fixes the pressing needs of our relationships with our friends, chosen family, lovers, and intimate partners. The fundamental way Jesus changes us, is by giving each of us a new name. I believe our embodied multiplicities call us to find a way to move forward together in building the new Kin-Dom of God.
The work and ministry of AllianceQ has been divinely ordained into existence in the Christian Church. Advocating for queer issues in the church, community, and regions across the U.S., AllianceQ is doing the sacred work of co-creating and weaving into existence futures that are not yet here. I see this ministry as an intentional approach to honoring and empowering the church with tools to ultimately be in alignment with God's vision of liberation and justice.
Serving the Christian Church as an aspiring Council Member of AllianceQ, I would be adding my voice and body to the cloud of witnesses that have come before me. As an expression of the church, I hope to join in the efforts of AllianceQ in this journey of faith and life where we have been tasked to engage in ministry in this world through and within our differences.