AllianceQ Regional Open & Affirming Teams Presence at Regional Assemblies
Several of our Regional Open & Affirming Teams have been working to be present at Assemblies across the church.
In the past few months regional Alliance Open & Affirming teams have been present at Regional Assemblies in the Georgia, Mid America, North Carolina, Northern California-Nevada, and Northwest regions.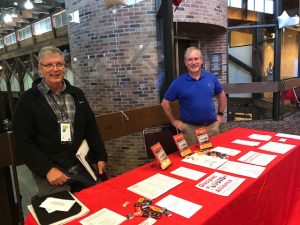 The Alliance has been present with exhibit tables at most of these Assemblies, and at many of these Assemblies the teams have presented workshops on the importance of being an Open & Affirming Congregation.
Regional teams in Central Rocky Mountain, Illinois Wisconsin, Ohio, Nebraska, Upper Midwest are currently making plans to be at their upcoming Regional Assemblies.
Don't see your region listed? Perhaps there's a team just getting started, or perhaps you're interested in helping a team get working in your region. Contact Mark Johnston, Executive Director of the Open & Affirming Ministry Program, at mark@disciplesallianceq.org for more information.