Our Mission
We, the Disciples LGBTQ+ Alliance, are members of the Christian Church (Disciples of Christ), called to join in God's work of transforming the Christian Church (Disciples of Christ) into a just and inclusive church that welcomes persons of all gender expressions and sexual identities into the full life and leadership of the church.
We invite you to work with us as we set a place at the table for ALL in the Christian Church (Disciples of Christ)!
The 2014-2017 Strategic Vision of the Disciples LGBTQ+ Alliance
Supporting the mission of Alliance Q and responding to the call of the Christian Church (Disciples of Christ) to become a people of grace and welcome to all, the Alliance commits itself to:
increasing the number of Open & Affirming Ministries, creating communities of grace and welcome, including congregations, regions, higher education institutions, seminaries, ministry partners, and general units;
educating and supporting the Open & Affirming Ministries with resources to expand their pastoral care of LGBT persons with renewed commitment to bisexual and transgender persons;
empowering the Open & Affirming Ministries and the members of the Alliance to respond to justice issues such as marriage equality, employment non-discrimination, and opposing bullying;
and, to enable this plan, expanding the resources of the Alliance by increasing individual membership, contributions, and volunteer involvement.
---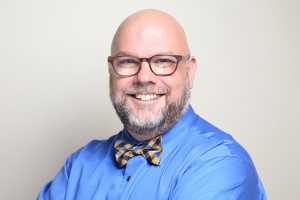 Rev. Dan Adolphson, Council Moderator
Dan graduated in May 2014 with his Masters of Divinity degree from Phillips Theological Seminary in Tulsa, Oklahoma, and was ordained in 2015. He serves as Associate Pastor at First Christian Church (Disciples of Christ) in Minneapolis, MN. Prior to coming to FCC, Dan served a variety of churches in Minnesota and Nebraska in music and community ministry. Dan brings to his ministry wide experiences in nonprofit administration, tourism & travel management, and K-12 & collegiate education.
Dan sings with VocalPoint Chorus, a choir that donates 100% of performance-driven donations to a worthy cause that will make a dramatic impact in everyday lives. He is married to Keith Seifert and loves to bike, hike, travel, good wine and cheese, and is a total bus geek.
---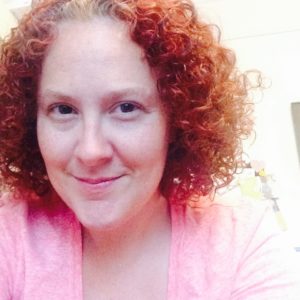 Lizzy Beach, Council Member, Development Team Liaison
Lizzy Beach, a current member at Little White Chapel in Burbank, CA is a lifetime Disciple raised in Northern California. Lizzy is a graduate of Chapman University (BA Peace, 2003) and Pacific School of Religion (MTS Interfaith Intercultural Reconciliation, 2010). With a career in the non-profit sector in development, event planning, and volunteer management, Lizzy currently serves as the Development Chair on the Alliance Council. Prior to her current position as the Director of Development at the Southern California Counseling Center in Los Angeles, Lizzy served as a long-term missionary volunteer with Global Ministries in Swaziland. For fun, Lizzy is a member of the West Coast Singers, Los Angeles' SATB LGBT choir, and is a out and proud bisexual woman.
---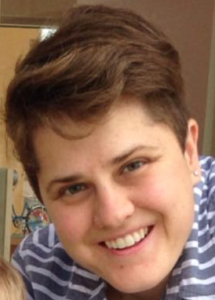 Rev. Sarah Combs, Council Member, Chaplin, Pastoral Care and Education Team Liaison
Sarah is a fourth-generation Disciple and ordained minister in the denomination since 2015. After undergraduate studies at Texas Christian University, she graduated from Vanderbilt Divinity School with a M.Div. in 2010. Sarah is a member of Edmond Trinity Christian Church in Edmond, Oklahoma. She is currently in search and call and works in higher education as a data scientist. Sarah lives with her wife, son, and two labs in Oklahoma City.
---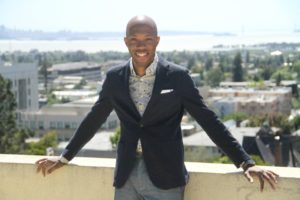 Rev. Darnell Fennel, Council Member, Justice Response Team Liaison
Rev. Darnell Fennel is a native Texan, growing up in southwest Houston. Darnell is no stranger to church growing up in the Baptist tradition, where he discovered a deep passion for ministry. In 2011 he received his Bachelors degree in Psychology and Religious Studies from the University of Houston. In 2014 he completed his Master of Divinity from Pacific School of Religion in Berkeley, CA. Currently Darnell serves as a bi-vocational pastor of serving a new church start, Just Love Church and teaching 10th grade world history.
---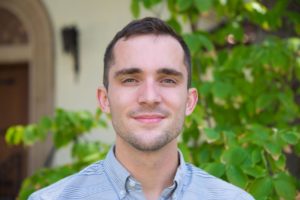 Tyler Heston, Council Member
Tyler Heston is a student at Brite Divinity School, in Fort Worth, TX, where he is working on a Master of Divinity. He grew up in Memphis, TN, and attended the University of Memphis. Tyler received a degree in Religion in Society and became a Certified Nonprofit Professional as recognized by the Nonprofit Leadership Association. Tyler currently serves at University Christian Church as the Assistant Minister for Middle School and is seeking ordination through the Tennessee region of Disciples of Christ.
Aside from church and school, he enjoys a variety of things—from Beyoncé to the X-Files to traveling to eating sushi with friends.
Tyler's interest in serving on the Alliance Council comes from his history with the Disciples of Christ. In 2014, Tyler found a church home at Kingsway Christian Church in Germantown, TN, after coming to terms with his sexuality, leaving the church he grew up in and seeking a congregation with whom he could worship openly. Kingsway, and the Disciples of Christ as a denomination, immediately felt like home. Walking others through the process of welcoming LGBTQ folk into their communities of faith is a passion for Tyler and he looks forward to using his gifts and his experience within the work of the council.
---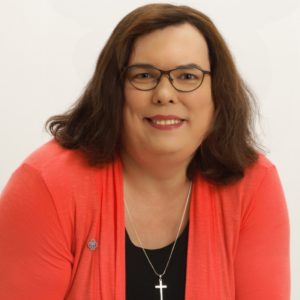 Robin Knauerhase, Council Member
By day, Robin is a Research Scientist with the Intel Labs, where she has been researching software techniques to reduce power consumption in "extreme scale" supercomputers. In 20+ years at Intel, she has been involved with research from tiny mobile devices and laptops through cloud/datacenters and high-performance computing. She is active in academic collaboration, shepherding Intel grants to universities and leading joint research projects.
Outside of work, Robin whimsically thinks of herself as an "iconoclastic punny geek Christ-follower, aspiring polymath, and incurable horophile". She is a Board Member and Comms Director for the Association of Welcoming and Affirming Baptists (Alliance Q's sister organization working with Baptist churches), and serves on the board of iGLOBE, Intel's resource group for LGBT employees. Robin enjoys volunteer work with the First Christian Church of Portland; social justice policy, thought and debate; and spicy foods. She lives in downtown Portland, Oregon with her wonderful cat Libby.
---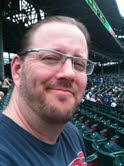 Rev. Derek Penwell, Ph.D., Council Member
Derek Penwell has been a Disciple since 1991. He is the senior minister of Douglass Boulevard Christian Church (Disciples of Christ) in Louisville, Kentucky. He has a Ph.D. in humanities from the University of Louisville. Derek is the author of the forthcoming book from Chalice Press, The Mainliner's Survival Guide to the Post-Denominational World, about how mainline denominations can avoid despair in an emerging world. He is the managing editor of [D]mergent.com, as well as a regular contributor to the Huffington Post. He has a wife and three children.
---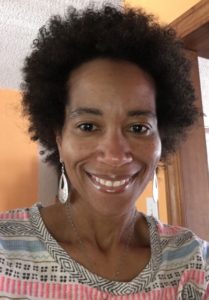 Rev. Lavon Stalling, Council Member, Treasurer, Finance Team Liaison
Lavon has been a Disciple since 2005 after experiencing her first General Assembly. She graduated in May of 2009 with her Masters of Divinity degree from Pacific School of Religion in Berkeley, California and was ordained a Disciples' minister in 2014. Lavon is active in community organizing efforts in Vallejo, California primarily around the issues of public safety and education. She enjoys running, swimming, and CrossFit.
---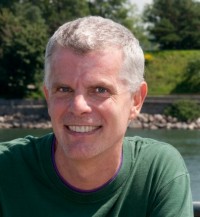 Rev. Mark Johnston, Ph.D., Executive Director, Open & Affirming Ministry Program
Mark Johnston first encountered the Disciples of Christ when he enrolled at Texas Christian University. He has been an ordained Disciples minister since 1992, earned his Ph.D. in Pastoral Psychology from Boston University in 1993, and is a licensed psychologist in Massachusetts. He worked as a therapist with LGBT clients and their families for over 25 years before accepting the call as Executive Director of the Open & Affirming Ministry program in July of 2013. Mark now lives in San Francisco with his husband Shannon Halkyard and their stubborn and energetic Jack Russell Terrier Fannie Mae. He is an avid sailor, cyclist, and scuba diver, and wannabe linguist.