Our Mission
We, the Disciples LGBTQ+ Alliance, are members of the Christian Church (Disciples of Christ), called to join in God's work of transforming the Christian Church (Disciples of Christ) into a just and inclusive church that welcomes persons of all gender expressions and sexual identities into the full life and leadership of the church.
We invite you to work with us as we set a place at the table for ALL in the Christian Church (Disciples of Christ)!
The 2014-2017 Strategic Vision of the Disciples LGBTQ+ Alliance
Supporting the mission of Alliance Q and responding to the call of the Christian Church (Disciples of Christ) to become a people of grace and welcome to all, the Alliance commits itself to:
increasing the number of Open & Affirming Ministries, creating communities of grace and welcome, including congregations, regions, higher education institutions, seminaries, ministry partners, and general units;
educating and supporting the Open & Affirming Ministries with resources to expand their pastoral care of LGBT persons with renewed commitment to bisexual and transgender persons;
empowering the Open & Affirming Ministries and the members of the Alliance to respond to justice issues such as marriage equality, employment non-discrimination, and opposing bullying;
and, to enable this plan, expanding the resources of the Alliance by increasing individual membership, contributions, and volunteer involvement.
---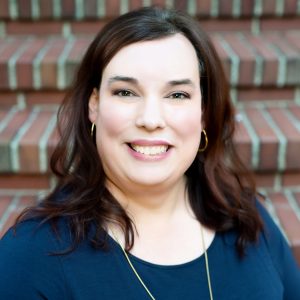 Robin Knauerhase, Council Moderator
Robin Knauerhase whimsically describes herself as an "iconoclastic punny geek Christian, aspiring polymath, and incurable horophile." She is "out" as a woman of transgender experience and is the first transgender Moderator of the Council. Her passion for queer-Christian equality stems in part from being rejected by her home church when she transitioned, and in part from the literalist interpretations of scripture she "soaked up" from her extended family. Beyond continuing the great work the Alliance already does, Robin hopes we can help educate the denomination about queer issues (it's easy to hate someone if you don't understand them), and to increase our involvement in intersectional justice work with other minority and/or marginalized communities.
Professionally, Robin is a research scientist with Intel; among her interests have been supercomputing, cloud computing, and Internet underpinnings. She holds 44 patents and has published in numerous academic workshops and conferences. Her volunteer activities at work largely revolve around queer-community activism; she is a VP of Intel's employee resource group for LGBT employees and allies, and she's a member of the "Out and Ally Leadership Council", a group of senior employees who advise the company on matters of queer diversity.
Outside of work, Robin is a member of the First Christian Church of Portland, and of course the AllianceQ Council. She has previously served on the boards of the Association of Welcoming and Affirming Baptists, the Living Room (a drop-in center for queer youth in Metro Portland), and the Friends of the Multnomah County Library. Recreationally, her hobbies include science fiction, data privacy, global travel, clever puns, and spicy foods. Robin lives in downtown Portland with her adorable cat Libby.
---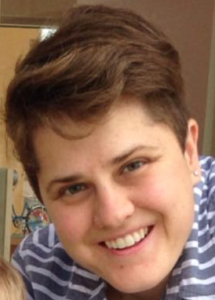 Rev. Sarah Combs, Council Member, Chaplin, Pastoral Care and Education Team Liaison
Sarah is a fourth-generation Disciple and ordained minister in the denomination. After undergraduate studies at Texas Christian University, she graduated from Vanderbilt Divinity School with a M.Div. Sarah is a member of Edmond Trinity Christian Church in Edmond, Oklahoma. She is currently in search and call and works in higher education as a data scientist. Sarah and her wife share their home with two energetic sons and a sweet lab named Eleanor.
---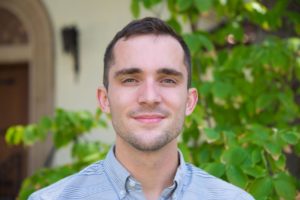 Tyler Heston, Council Member
Tyler Heston serves as the Minster of Youth in Country Club Christian Church in Kansas City, MO. Tyler grew up in Memphis, TN, but moved to Kansas City by way of Fort Worth, TX. Tyler received a degree in Religion in Society from the University of Memphis and became a Certified Nonprofit Professional as recognized by the Nonprofit Leadership Association before completing a Master of Divinity at Brite Divinity School. Tyler also served at University Christian Church in Fort Worth while completing graduate school.
Aside from church and school, he enjoys a variety of things—from Beyoncé to the X-Files to traveling to eating sushi with friends.
Tyler's interest in serving on the Alliance Council comes from his history with the Disciples of Christ. In 2014, Tyler found a church home at Kingsway Christian Church in Germantown, TN, after coming to terms with his sexuality, leaving the church he grew up in and seeking a congregation with whom he could worship openly. Kingsway, and the Disciples of Christ as a denomination, immediately felt like home. Walking others through the process of welcoming LGBTQ folk into their communities of faith is a passion for Tyler and he looks forward to using his gifts and his experience within the work of the council.
---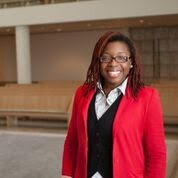 Rev. Whittney Ijanaten, Council Member
Rev. Whittney Ijanaten, a native of Cleveland, Ohio, graduated from Christian Theological Seminary with a Masters of Divinity (MDiv) having studied towards another Masters in Marriage and Family Therapy (MAMFT). She's a graduate of Butler University with a triple major, earning her Bachelors of Arts in International Studies, Political Science, and French.
Rev. Ijanaten was ordained in the Indiana Region of the Christian Church (Disciples of Christ) under the care of Central Christian Church in Indianapolis. She previously ministered at Light of the World Christian Church in Indianapolis and worked at the Disciples Center as a Graduate Intern with Global Ministries.
Rev. Ijanaten is very passionate about the many facets of societal social justice, but specifically takes an interest in the social, economic, spiritual, and political liberation of the Black LGBTQI (Lesbian, Gay, Bisexual, Transgender, Questioning/Queer, and Intersex) community.
---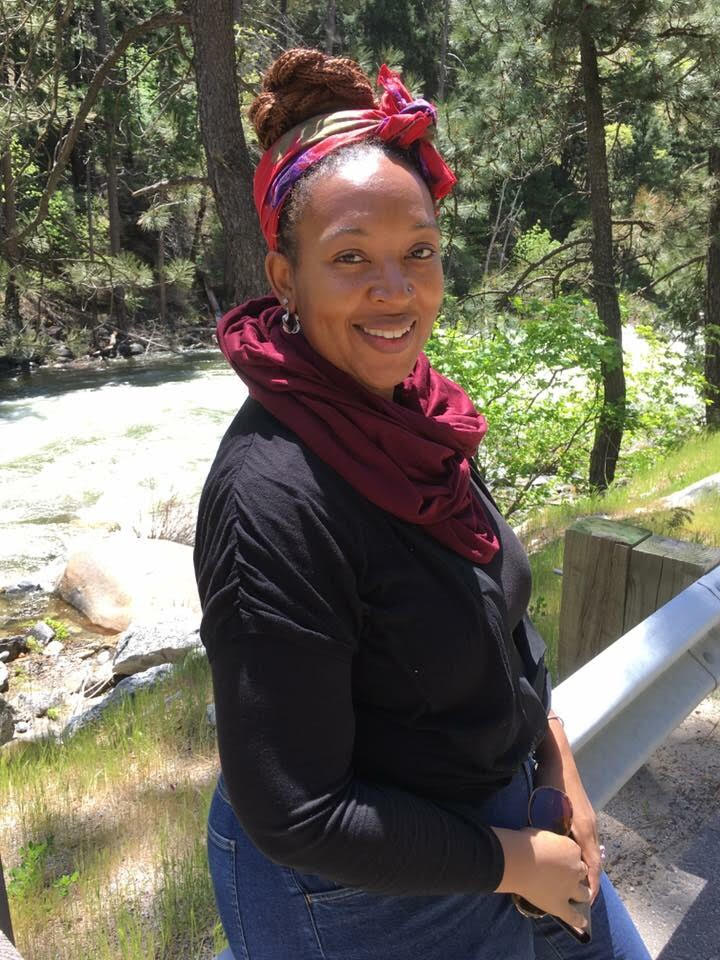 Tana Roseboro, Council Member
Tana Roseboro is a powerful and gifted minister committed to service in the Kin-dom of Christ. In her small, family church in North Carolina is where she found her love for singing and her gift of talking. That vocal gift of communication opened many musical and ministry doors.
She accepted her call to ministry in 2007 and was licensed to ministry May 2014. Tana Roseboro is a master educator specializing in Students with Disabilities and Reading instruction. She holds a bachelor of arts degree in Communication and a Master of Teaching degree from Salem College in Winston-Salem, NC. She is currently a student at the prestigious institution, Pacific School of Religion seeking her Masters of Divinity degree.
Tana is active in the working with issues concerning the LGBTQIA community and disadvantaged youth. She works to assist parents of special needs students in the public school systems to help them be advocates for their children.
Finally, one of the jewels in her crown is her beautiful wife of 3 years, Reverend Doctor Katrina T. Roseboro-Marsh.
---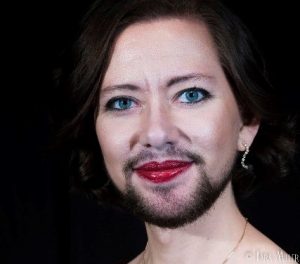 Eric Satchwill, Council Member
My queerness and my Christianity are both huge aspects of my identity and greatly impact my politics and experiences. I'm currently working with my minister, Danah Cox, to develop and run Brush with the Spirit, a creativity-based faith community here in Calgary. I believe that serving on this council will be a great opportunity for me to get to know the broader Disciples community, and I feel that my perspective as a queer Canadian and as someone who is on the autism spectrum means I have a lot to offer in return.
---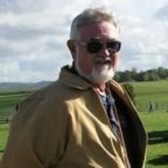 Rev. Robert J. Shaw, Council Member
Rev. Robert J. Shaw is a retired minister with dual standing in the Indiana Region of the Christian Church (Disciples of Christ) and the Indiana-Kentucky Conference of the United Church of Christ. He is currently active in "DisciplesNet Church" a new on line church of the Christian Church in Indiana, serves the Indiana Region as regional elder, and is a member of the church board in his own local congregation, Southport CC in Indianapolis. He and his wife, Susan are active with the Congo Partnership Task Force for the Indiana Region's partnership with the Mbandaka District of the Disciples of Christ of Congo.
His M. Div. degree is from Christian Theological Seminary in Indianapolis (1973) and has done doctoral work at both Christian Theological Seminary and Lexington Theological Seminary in Kentucky. He has served as president of the Alumni Board of Christian Theological Seminary and served three years on the board of trustees.
The last twenty years of his career in ministry has been as an interim minister, serving 19 congregations since 1990. He has been married to Susan McNeely since 1969. They have one daughter, Kristen McNeely-Shaw, who lives in the Boston, Massachusetts area with her husband and two year-old daughter Ada, Bob and Susan's only grandchild.
He has been an advocate for inclusiveness issues in the church for more than 40 years, served as pastor of one ONA congregation in the UCC, and been a vocal supporter of O&A issues in his current congregation. He has served in volunteer capacity for many years with the Damien Center in Indianapolis, a service organization working with HIV/Aids patients in areas of prevention, case management, housing and job placement, food pantry, etc. He has been Santa at their client Christmas party for the last five years. He also served as a volunteer for Indiana Youth Group (serving LGBT+ teenagers in Indianapolis area) for four years.
---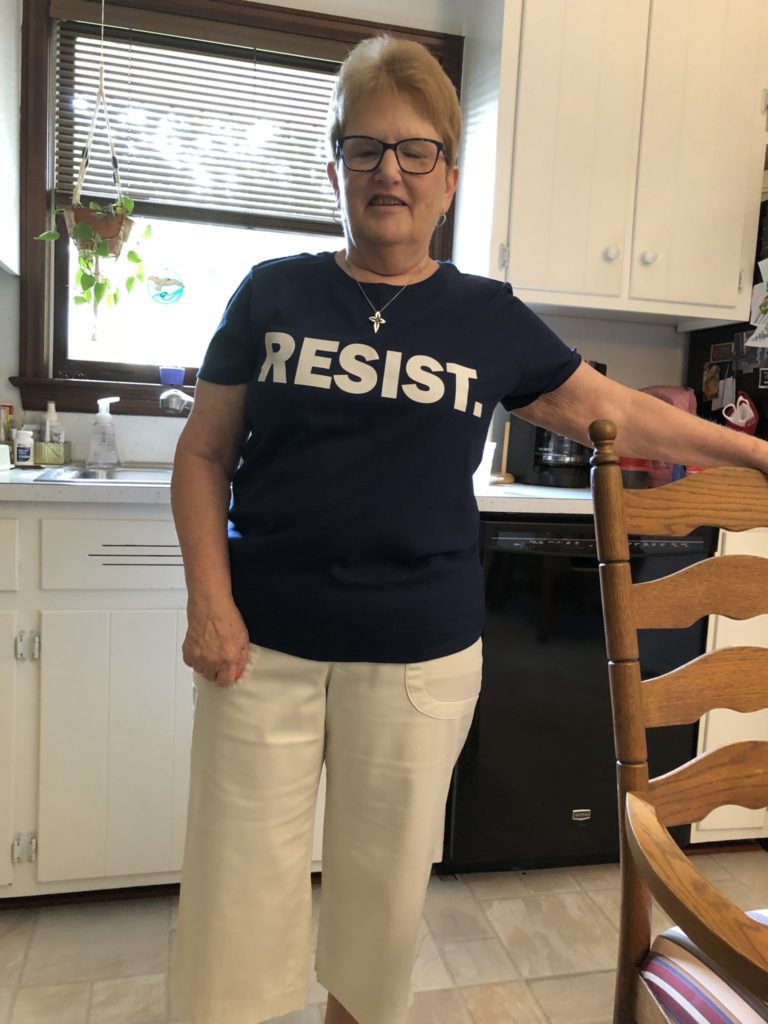 Rev. Terrye Williams, Council Member and Treasurer
Terrye Williams (today) hails from Oklahoma where she is doing interim ministry with her student church of more than 20 years ago in Nowata, OK! She received her M.Div. from PTS in Tulsa, and D.Min. from LTS in Lexington. Prior to ordained ministry she worked as Eastern Oklahoma Coordinator for the Regional AIDS Interfaith Network out of Tulsa, OK.
Terrye has served in OK, KY, TX, VA, and KS, and has made inclusion the primary focus of ministry. She is now in the down-hill slope toward retirement (and a return to VA and grandkids), where her plan is to continue ministry outside of congregational settings.
Terrye raised two daughters and three grandchildren. Her daughter, Casey and wife Catherine live in Norfolk, VA, and has recently gifted the world with Nolan, age 8 mos! Granddaughter Mallory and husband Adam live in Michigan with beautiful great-granddaughters, Amelia (10) and Cora (2 ½). Grandsons Aven and Caleb are also in VA! (Your can see why the urge to return to VA!)
---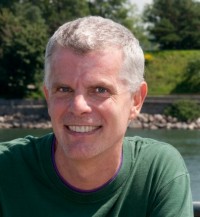 Rev. Mark Johnston, Ph.D., Executive Director, Open & Affirming Ministry Program
Mark Johnston first encountered the Disciples of Christ when he enrolled at Texas Christian University. He has been an ordained Disciples minister since 1992, earned his Ph.D. in Pastoral Psychology from Boston University in 1993, and became a licensed psychologist in Massachusetts in 2002. He worked as a therapist with LGBT clients and their families for over 25 years before accepting the call as Executive Director of the Open & Affirming Ministry program in July of 2013. Mark now lives in San Francisco with his husband Shannon Halkyard. He is an avid sailor, cyclist, and scuba diver, and wannabe linguist.