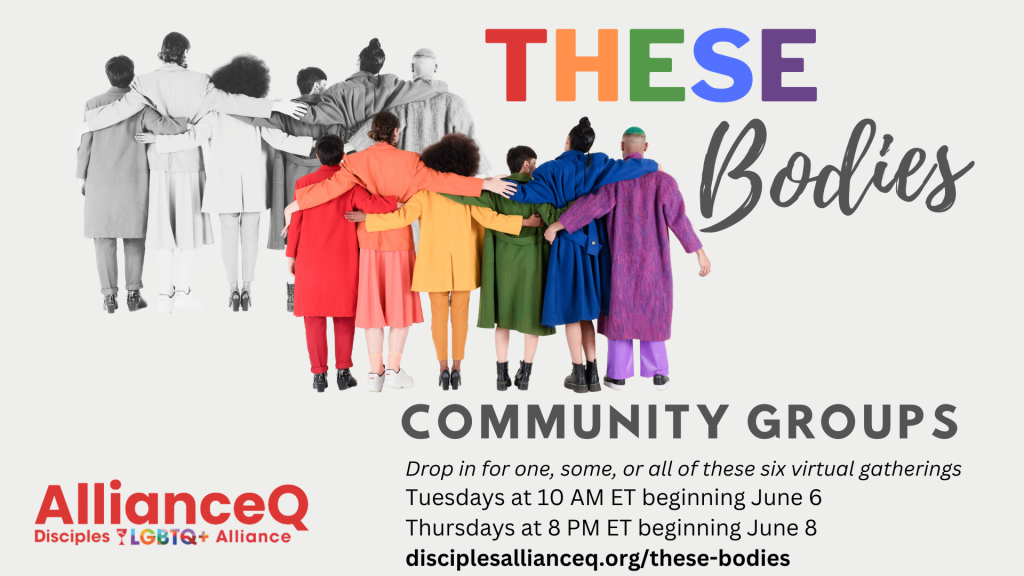 Kicking off at the start of Pride Month, these groups offer space for connection and conversation. Drawing upon the same-named song from The Many, the six-week series will explore the following:
Queer Bodies in History
The Bodies Where We (Want to) Belong
Body Art
This is my body… Holy Communion
Drop in for one, some, or all of the virtual gatherings. Each week will stand alone, but we think you'll want to build community and build upon the content.
The Many is an uncommon, intentionally diverse collective making music for people to sing together about peace and justice and a world where all belong. About their 2019 song, "These Bodies," from The Plural Guild:
"[The song helps us] reclaim God's love for our bodies and refute the voices that would have us living in shame, constantly trying to make our bodies acceptable. We believe to love our bodies as God loves them is a radical act and a redemptive one… we began talking about how we are 'fearfully and wonderfully made' but how often we walk around trying to shrink or hide. And about messages in our culture that tell us we are too dark, too queer, too different. How our society profits from our self-doubt and how truly loving our bodies is an act of resistance. And we talked about that time when Jesus said, 'This is my body…' without shame, without apology… We are God's beloved creation and our bodies are good."
The Rev. Melissa Guthrie hosts the Tuesday morning Community Group and the Rev. Tyler Heston hosts the Thursday evening Community Group. Your hosts will facilitate each week's gathering and model storytelling, with an invitation for 1-2 participants to share their own body stories each subsequent week.
Sign up for community groups. Registration is free.

Note: The July 4 gathering may be held on a different day; group members will be asked to choose their preferred meeting time.
Do you want to invite one of our hosts to facilitate a small group at your church or for your organization? Are you interested in using these materials on your own? Email Melissa@disicplesallianceq.org.
Plan to join us in person at General Assembly — two weeks after the close of these community groups! AllianceQ is showing up and bringing a great show to GA.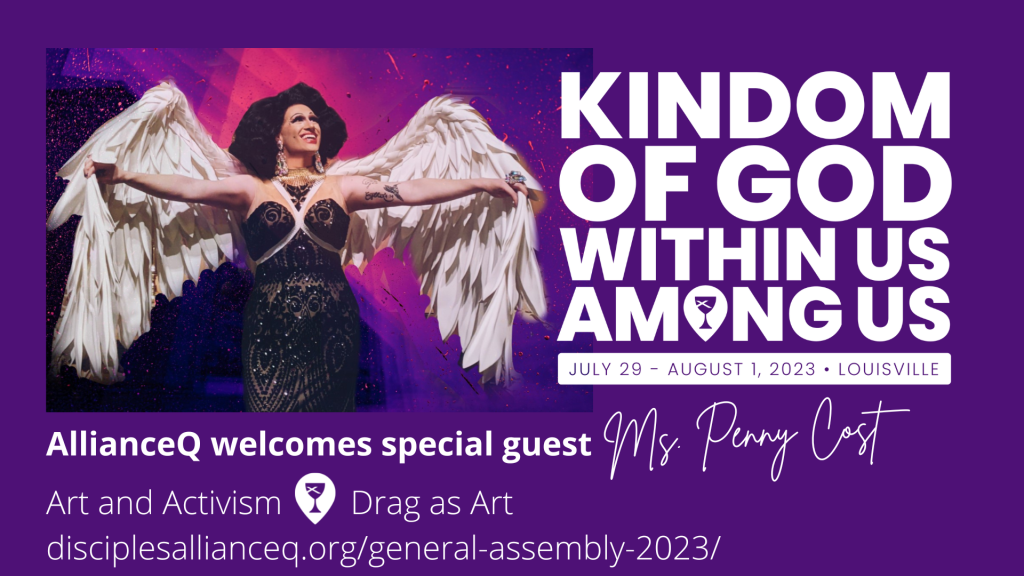 Our community groups are free. Are you registered?
Sign up now for These Bodies, our Pride Month Community Groups.
There's also a Pre-Party on Monday, May 22.
It's Harvey Milk Day! Pride – and the fierce urgency for hope – must stretch beyond a single month, filling every single day and every single space with color. Register for the Pre-Party!