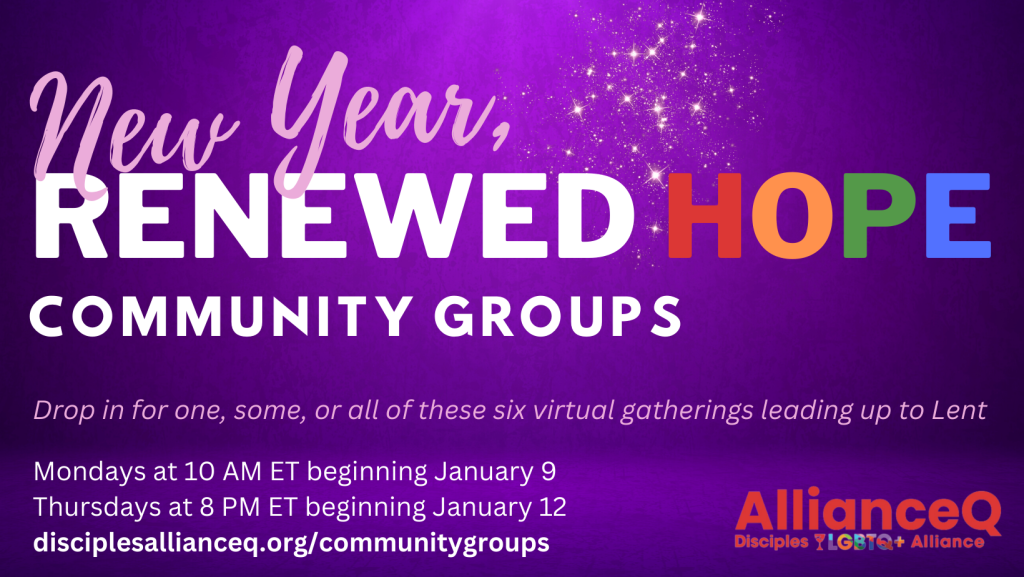 These groups offer space for connection and conversation growing out of the themes in the devotional journal Colors of Hope. Not a formal book study. Not a business meeting. We *hope* you have a copy of the book but the flexible structure allows every body to participate with or without the book, with or without reading the week's suggested content.
With shared facilitation, each week's conversation will be led by different individuals who highlight something from the reading and select one or two of the book's reflection questions/calls to action for discussion. Do you want to facilitate one of the conversations? Let us know!
The Rev. Sara Nave-Fisher hosts the Monday morning Community Group and the Rev. Tyler Heston hosts the Thursday evening Community Group. Your hosts will provide a centering and some connection points throughout the series. Groups will unfold organically. Bring your beautiful rainbow self! Sign up for community groups. Registration is free.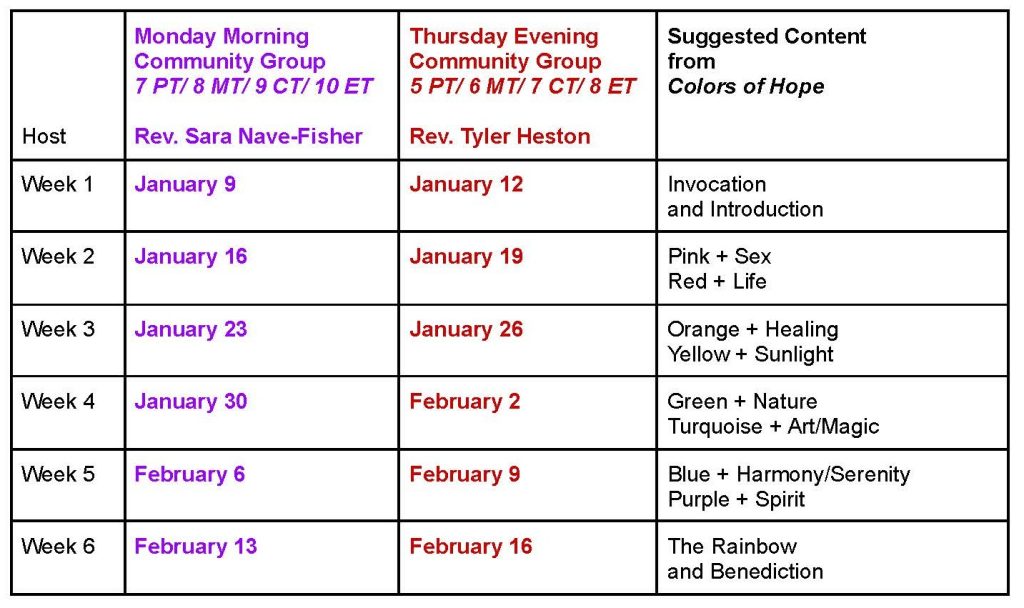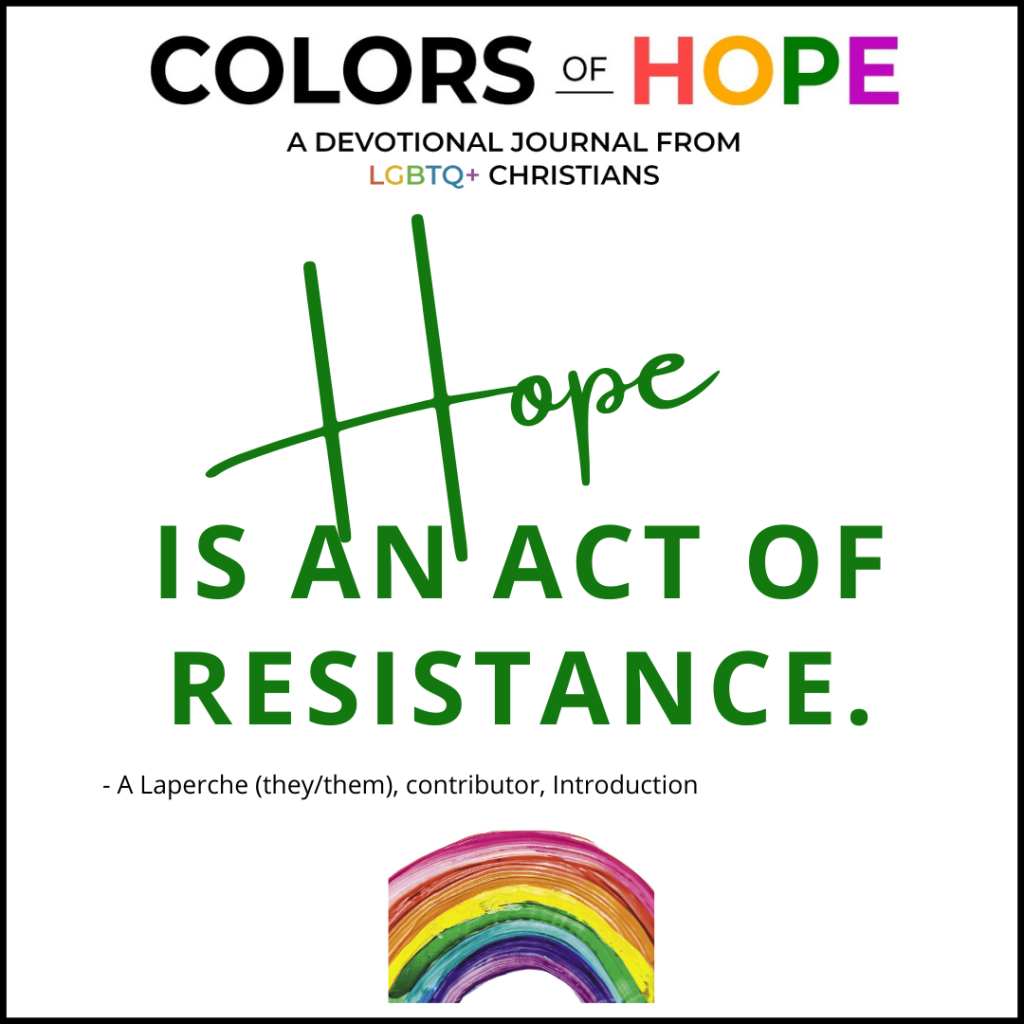 Do you want to host a small group at your church or for your organization? Want to chat with the book's editor and authors? Email Melissa@disicplesallianceq.org.
Plan to join us for some merrymaking before Ash Wednesday and Spread Love Like Glitter!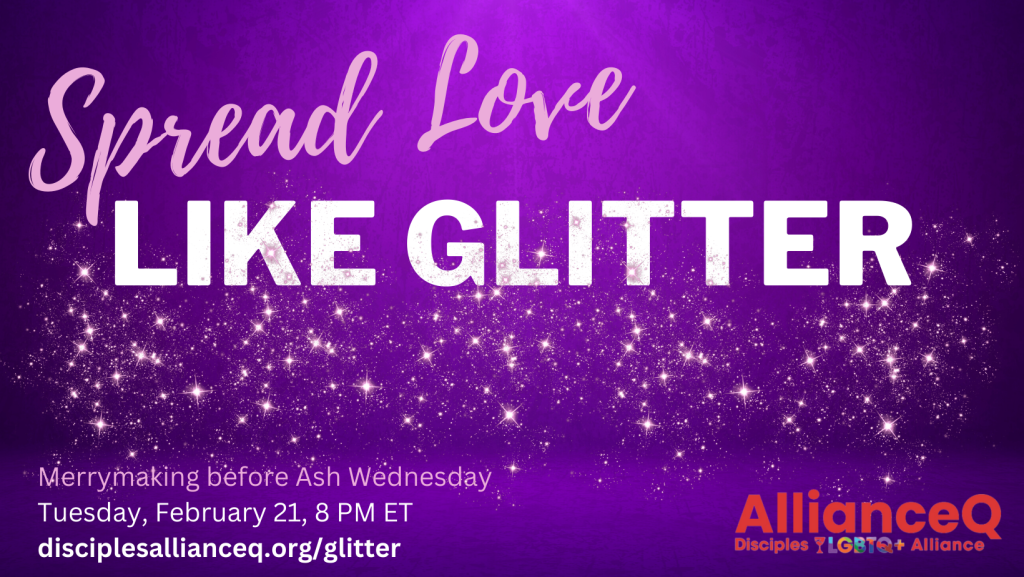 Hosted in partnership with Parity, Intl.
Spread Love Like Glitter will be a safe, fun, affirming space for LGBTQ+ individuals and allies to connect and prepare to enter the Lenten season. A brief program will include musical performances, celebration and confession, glitter ashes and anointing.
Sign up for the Spread Love Like Glitter event. Register by February 10 to receive your glitter ashes. More info here.