Tapestry Church, Greenwood, IN, is Open & Affirming!
Tapestry Church in Greenwood, Indiana, voted at its annual congregational meeting on December 13 to officially become an Open & Affirming congregation!
Tapestry Church is a progressive Christian community in Johnson County – a group of everyday people, representing individual threads, woven together by Christ's love. At Tapestry Church, we welcome all, regardless of religious belief or affiliation, gender, race, ethnic background, age, sexual orientation, economic circumstance, family configuration, or physical ability. Diversity makes us better together because we believe that Jesus Christ is Lord and Savior of the whole world. We gather around the Lord's table each week to remind ourselves of this great truth, which inspires us to live fully, freely, and, justly here in Johnson County and beyond.

There is a place for everyone here.

We are an Open & Affirming congregation.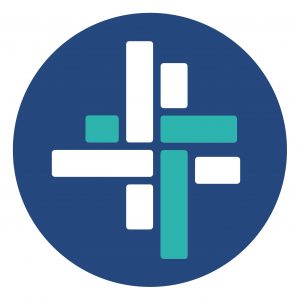 Senior Minister Cory Glover shares, "After leading us through a lengthy process, our Elders unanimously voted to make this recommendation to the Board, who, in turn, voted unanimously as well. The congregational vote was well over 90% affirmative votes."
AllianceQ celebrates and gives thanks for the ministry of Tapestry Church.
If your faith community is interested in resources for the welcoming journey — beginning this journey or deepening the commitment to Open & Affirming ministry, contact Melissa@disciplesallianceq.org.
Virtual Building an Inclusive Church Trainings happening now
A Building an Inclusive Church (BIC) training helps you design and implement a journey for your faith community to publicly and intentionally welcome people of all gender expressions and sexual orientations. The training empowers congregations to create a grace-filled process towards becoming Open & Affirming, a process uniquely designed for the needs of each community.
Using the Building an Inclusive Church Toolkit, you will be equipped to deepen relationships throughout your faith community rather than spark debate or division. The Toolkit is an ecumenical resource with best practices, in its third edition developed by numerous Welcoming Church partners. Full details and training dates here: http://disciplesallianceq.org/bic-trainings/