Open & Affirming Ministries and Regional O&A Teams
"You're not alone… This ministry goes much beyond individual churches." from a meeting with the Regional Open & Affirming Team of the CCIW Disciples.
Churches, you're not alone. Families, you're not alone. You, you are not alone.
Find an Open & Affirming Ministry here. Learn about the welcoming journey here. Join us as we celebrate new O& A ministries:
Maumelle Community Christian Church is described as a place that welcomes "all God's beautiful outcasts!"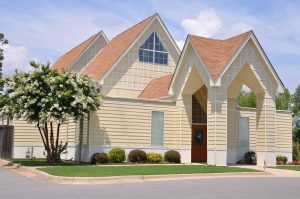 When the community started worshiping together they sang Alan Jackson hymns and had DIY communion but Jason Hastings says they have "come a long way and sang the Sanctus last Sunday. They are hungry and curious and they welcome ALL." First Christian Church Maumelle – Community Christian Church – has a deep and wide and authentic welcome! With joy, the church is officially an Open & Affirming ministry with the Disciples LGBTQ+ Alliance of the Christian Church (Disciples of Christ). The congregation says it "looks forward to the day when everyone, no matter who they are, may have a seat at the table, their voice heard, and the assurance they are God's beloved children." Amen! All are welcome at Maumelle Community Christian Church in Arkansas!
Steadfastly committed to the embrace and empowerment of all God's children, Heights Christian Church in Houston, Texas, is officially an Open & Affirming congregation with the Disciples LGBTQ+ Alliance of the Christian Church (Disciples of Christ).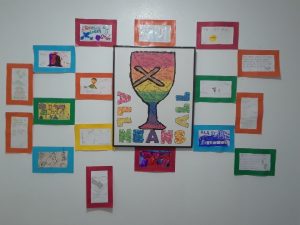 Heights voted to become O&A in 2016, revised bylaws and included an employment non-discrimination clause in late 2019, and approved an annual gift to the Alliance on January 12, 2020. What a journey and what a beautiful welcome that is being lived into at Heights Christian Church. Gratitude to all there and to Elizabeth Grasham for her ministry!
First Christian Church of OKC proclaims, "Love All the People."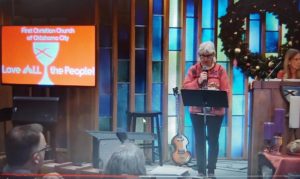 At its December 15th congregational meeting FCC OKC voted unanimously to approve its open & affirming statement. In part, the statement reads: "Diversity is a gift from God, and we are called to celebrate our differences as well as what makes us the same. We know that the church has at times rejected diversities, and denied God's promises for itself and for others. So without reservation, we proclaim:
"You are a beloved child of God, embraced as you are at the Welcoming Table of our Lord. Together let us share God's love so completely, that we might make a difference in God's world!"
Pastor John Malget says, "This has been in the works for a long time, and we are ready to move forward boldly!"
A proud welcome to First Christian Church of OKC as an Open & Affirming Ministry with the Disciples LGBTQ+ Alliance of the Christian Church (Disciples of Christ)!
Sandy Springs Christian Church unanimously adopted an open & affirming statement on Sunday, December 8.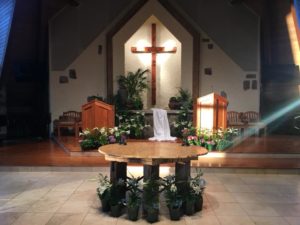 Rev. Dr. Nathan Brown says "it was a celebratory day within the life of our church, as it has been a long time coming. We are excited for our name to be proudly posted with other congregations who have already taken these steps."
Welcome to Sandy Springs as an O&A ministry with the Disciples LGBTQ+ Alliance of the Christian Church (Disciples of Christ)! How grateful we are to see this welcome proclaimed. Nathan shared that Sandy Springs is donating its Christmas Eve offering to AllianceQ so that other churches can be supported in this welcoming journey, so that more and more individuals know God's limitless love and embrace. This is a great Christmas gift! Happy O&A bday Sandy Springs!
Is it time for your congregation to be added to the list of O&A Ministries? Is your church O&A and eager to expand and deepen its welcome? No matter where your congregation is on the welcoming journey, AllianceQ can help with training, resources, and support.
One source of support can be found in a region's Open & Affirming Ministry team. The teams are a resource for the region and a network of support, learning, challenge, and fellowship for one another. Contact Melissa Guthrie Loy to make a connection with your region's team–or to build a team in your area.
Are you in the Southwest? The Christian Church in the Southwest is preparing to (re)build a team. Let Melissa know if you're interested. You can also fill out this ministry team interest form. You'll find opportunities to serve in other areas, too: Intersectional Justice, Development and Fundraising, Pastoral Care, Education and Membership. Bring your gifts to the table as we widen the welcome at the table!