News from AllianceQ: June 2018
AllianceQ Election Nominees Announced
The AllianceQ Nomination Team has announced the 2018 slate for election to the Alliance Council.
The Alliance strives to nominate a diverse team of well qualified people to our Council, and we believe that this we we have succeeded.
Our Nomination Team this year included:
Rev. Dan Adolphson, Moderator of the AllianceQ Council and Associate Pastor, First Christian Church Minneapolis, MN.
Robin Knauerhase, Vice Moderator of the AllianceQ Council and member, First Christian Church, Portland, OR.
Rev. Amber Churchill, Member of AllianceQ and Minister of Justice, Witness and Mission, First Congregational UCC, Corvallis, OR.
Rev. Darren Phelps, Member of AllianceQ and Founder/Senior Pastor, Bethel Christian Church Disciples of Christ
A. Raker, AllianceQ Member, former AllianceQ Council Member, and member, First Christian Church, New Albany, IN.
Ballots will be mailed this week to all members for whom we have post office addresses. Please return yours by June 20.
Alanna Hunter-Crump, Denver, CO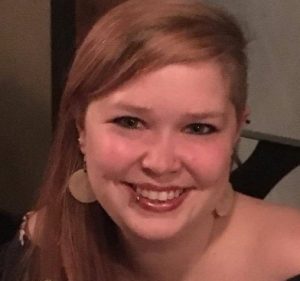 I am a seminary student at Iliff School of Theology, studying for my Master of Arts in Social Justice and Ethics. I am very involved as a member of the Queer Alliance at Iliff and am also a member of the Iliff Student Senate. Before starting at Iliff, I did the 10 month Disciples XPLOR program (2015/16 cohort). I am a member of Cairn Christian Church in Lafayette Colorado, an Open & Affirming congregation since 1998, where I am working with our children and youth programming and in worship leadership. LGBTQIA justice and visibility are something that I am very committed to, and my identity as a Queer woman of faith is something that I carry with me always. I am interested in being on the council because I feel drawn to continue the work of creating a space for queer individuals in all spaces, especially at church.
Eric Satchwill, Calgary, AB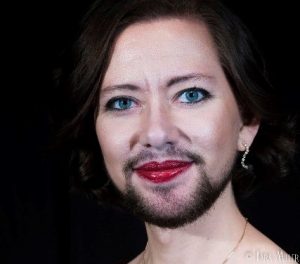 My queerness and my Christianity are both huge aspects of my identity and greatly impact my politics and experiences. I'm currently working with my minister, Danah Cox, to develop and run Brush with the Spirit, a creativity-based faith community here in Calgary. I believe that serving on this council will be a great opportunity for me to get to know the broader Disciples community, and I feel that my perspective as a queer Canadian and as someone who is on the autism spectrum means I have a lot to offer in return.
Darnell Fennell, Houston, TX (for re-election)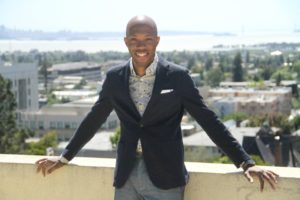 Rev. D. Darnell Fennell was born the youngest son of three children on December 7, 1987, to the proud parentage of Jeannie and Russell Fennell. He received his early education in his native hometown, Houston, Texas, and was graduated from Elsik High School in 2006. Darnell then attended the University of Houston, receiving a B.S. in Psychology with a minor in Religious Studies. While at, the University of Houston he had a theological crisis of faith with his Baptist tradition and his queer identity. Post undergrad he would journey to Berkeley, California as a Fund for Theological Education fellow to explore a progressive theological education. He earned a Masters of Divinity (M.Div.) degree from Pacific School of Religion in 2014, and the Paul Wesley Preaching award. In August 2014, he was ordained as a minister in the Christian Church (Disciples of Christ) with standing in the Fellowship of Affirming Ministries and The United Church of Christ. Rev. Fennell is a new church planter in Houston Texas. He returned to Houston in 2014 to start a Just Love a Disciples of Christ and United Church of Christ new church plant. Just Love is faith community created by those marginalized by church and society, working together for wholeness for all people, rooted in a theological ethic of living out a Just Love. Just Love is the only Open and Affirming Disciples of Christ congregation in the Houston area. In 2017, in addition to pastoring Just Love, he has become the transitional pastor of University Christian Church, a historically black church in Houston. His calling made him the first openly gay pastor to serve this congregation. Darnell also serves on the Disciples LGBTQ+ Alliance leadership council.